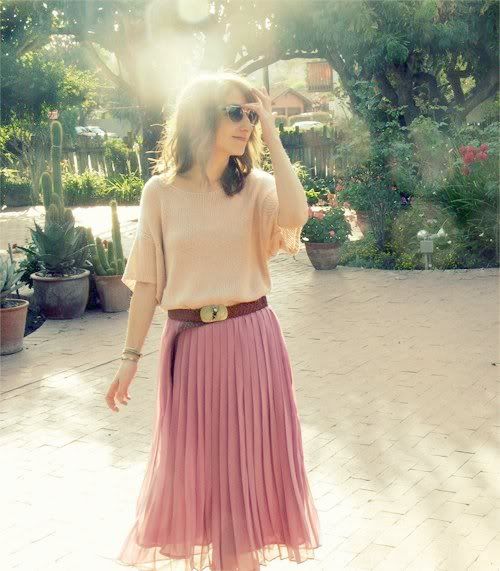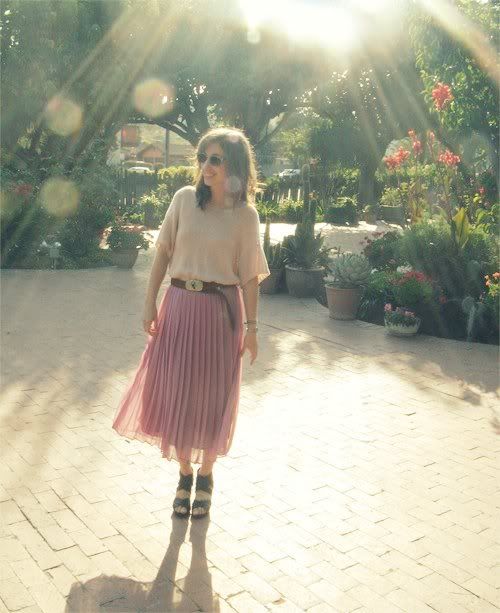 On a beautiful Sunday in early September, I spent a lovely afternoon with wonderful company and amazing food. My wonderful, funny, amazing friend Angelina (in the middle) will be off on a jet plane tonight, back to Brooklyn, and into my "missing" mental storage compartment. She'll be back in November though, so Dorey and I can't get too sad! I wore a new pleated skirt I recently traded for at Crossroads, an H+M top, vintage belt, Target shoes, and a random faux-leather jacket when the breeze got too breezy.
see more weekend snapshots of San Juan Bautista, the Mission, and avocado margaritas...
P.S. What memories did you make this weekend?