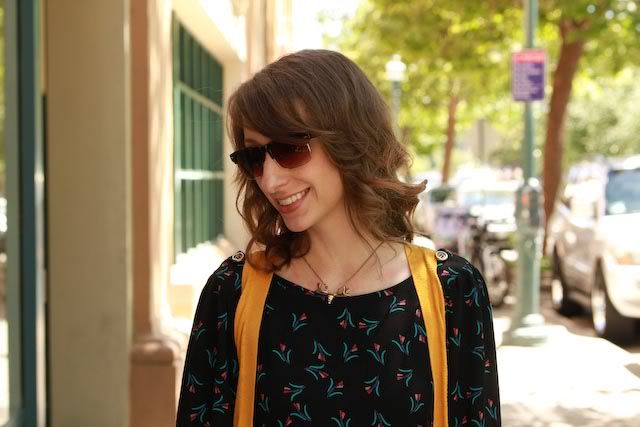 Sometimes I "find" clothing in my closet. Not clothes I'd actually lost and was looking for, but things I'd forgotten about soon after bringing them home. Does this make me a bad clothing foster parent? Anyway, I came across this dress I got from a local boutique called Sway earlier this year and remembered how excited I was about it at the store. The tulip pattern is so sweet, while the black background makes it edgier and classic. I've seen a lot of random skirts and things made from this same fabric in other stores.
This dress has an interesting deep V back, but since I was going to reach up and down a lot at work, I tried to style it down casually for now with a reindeer necklace and Forever 21 vest from Crossroads Trading Company and Dollhouse oxfords from Ross.
Do you have any fun/relaxing plans for the weekend? I think I'm heading to Target and a killer falafel place, and the boy and I have an old movie date on Saturday evening :)
Happy Friday everyone!