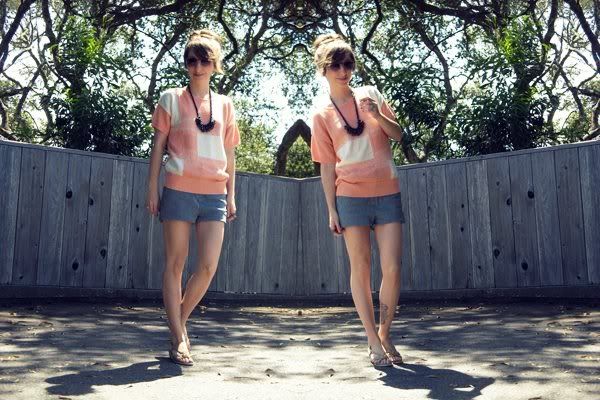 Crossroads shorts \\ thrifted sweater \\ Ross sandals \\ Cost Plus necklace \\ cheap sunglasses
I adore this thrifted sweater. Whenever I wear it, I end up not wanting to take it off. I usually sleep in it that night (conserving pj's?), too. The peaches 'n cream color palette is so perfect for summer, and paired with nautical shorts and a necklace that reminds me of blueberries, I'm feeling like a perfect fruit bowl.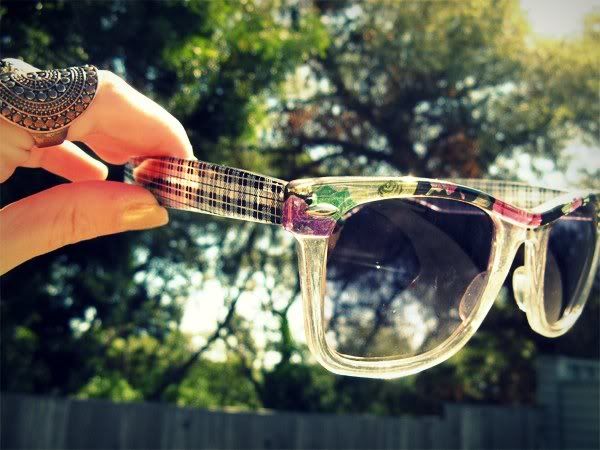 Weird weather aside, it's warming up now, and this weekend was a lovely bunch of sunny days, wherein I discovered that curry does make sense on a hot day, and that melty spumoni ice cream is deeeee-licious with caramel topping.