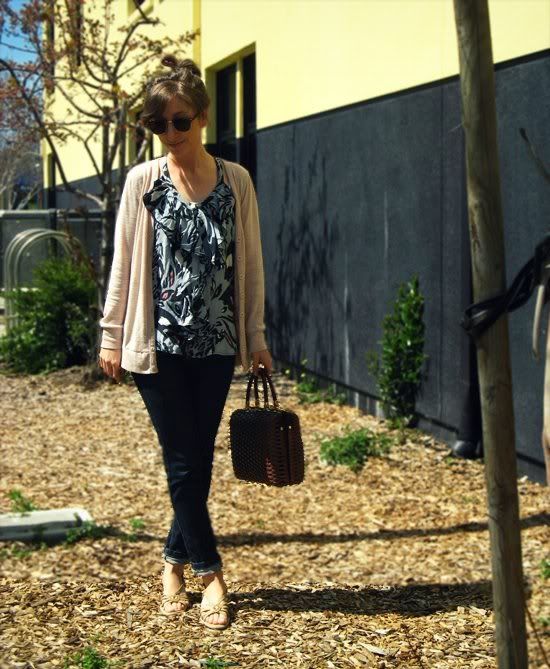 Hey sunshine, meet my toes! They're shy little shrimp right now from being closed away all winter, but they are happy to make your acquaintance! Oh granny sandals, how I've missed you. I know we're in for more spring showers, which I don't mind because of all the pretty greens and flowers it will bring, but I'm really enjoying this week's respite from dreary, rainy weather. Warm sunshine sure makes it harder to go to work, though. I've been listening to Arcade Fire and Dan Auerbach's solo album on this gentle Tuesday, which is making me even more impatient to lie in a sunny field with a blanket and a book.
"Between the click of the light and the start of the dream." -Arcade Fire
I had some time to kill sitting in my favorite taqueria waiting for my potato breakfast (for lunch) burrito to be grilled to perfection, so I took some photos of my gold-dusted nails and the inside of my bag. Not too exciting, but you can see the vintage Celine wallet I found in Long Beach last fall! And yes I wore the same cardigan two days in a row. I just reached the limits of rosy clothing in my closet, and I wanted it to match the little pink spots on my top. Deep, I know.
sandals \\\ ross
jeans \\\ wet seal
top \\\ crossroads sf
cardigan \\\ forever 21
vintage bag \\\ estate sale