Springtime ho! I've been seriously neglecting shorts and skirts this winter, but I've been inspired (mostly by the adorable Bonnie of
flashesofstyle
) to peruse my drawer of cut-offs more often! I layered two cardigans and leg-wear, because I'm more often chilled than comfy outside my house, and enjoyed another wearing of my new platform nail-head heels. It took a long time for me to get up the nerve to buy some, and after one-and-a-half wears, I'm hooked and all about them!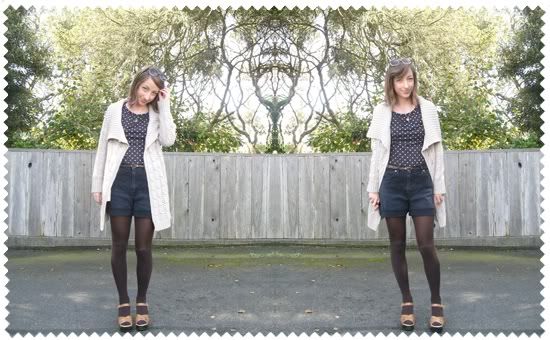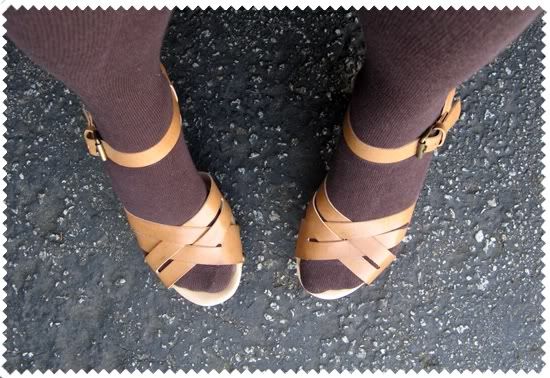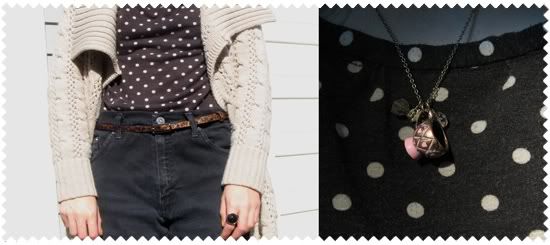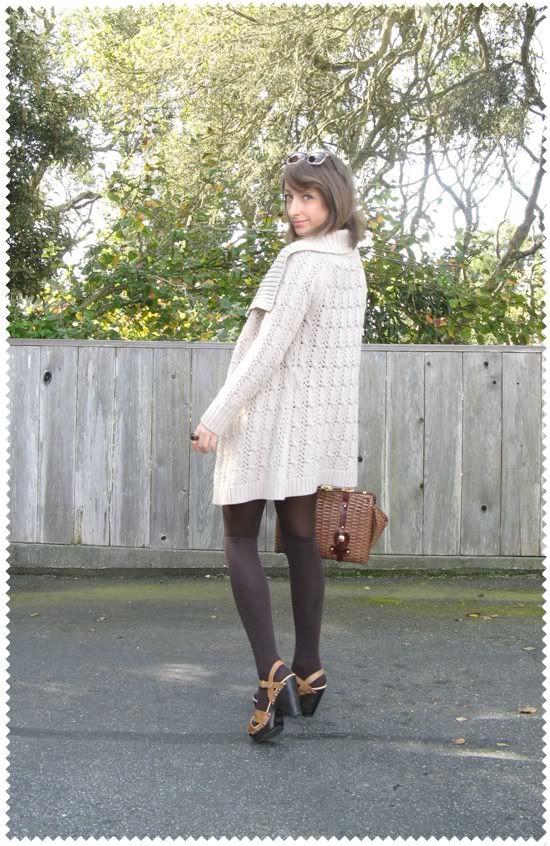 I'm getting very excited for March, even though it's already a few weeks in. My birthday is a week from Friday, which I'm going to celebrate (ugh! ironically) by going over the hill to San Jose for a big dinner and peach bellini's at The Cheesecake Factory with my mom and my German grandmother who's visiting for the month. The boy is also invited to this feast (I love that place probably only because we don't have one in my town, and I heart cheesecake), though I'm sure he won't be as thrilled to stroll around the shopping area later. I'm trying my damnedest not to spend any more money and save it all for H&M, Forever 21 and Anthropologie!
polka dot top \\\ self made
sweater \\\ crossroads trading co.
cut-offs \\\ hand-me-down
vintage bag \\\ estate sale
teacup necklace \\\ crossroads trading co.