Well well well, it's the end of the year already. I'm looking forward to the new one. Some plans I'm looking forward to are making and saving money, then moving, delving into vintage selling, making new friends, reading, regular exercise and eating more veggies. What are some of your New Year's hopes and dreams?
These are my favorite outfits from the past year.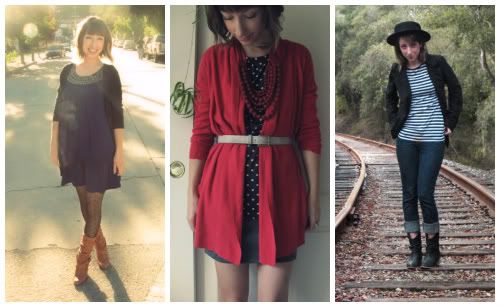 Thank you to all the fans and other bloggers everywhere. This blogging thang has brought me a lot of fun, challend, peace, self esteem, stories from girls like me near and far, and a found passion to keep doing what I like no matter what. I want to say that while blogging may not change the world, it's surely helped mine.
Peace and love and a Happy New Year!