I've been coveting some Jefferey Campbell lace-up boots online for almost a year. So imagine my elation when I walked through Crossroads Trading Company the other day for a routine sweep and found the perfect boots. Not only are they vintage in great condition, they were $14! The leather is sooo flexible and comfortable and I can't wait to wear them more when the weather cools down. It often seems like the stars don't really align, but maybe they do? It's been in the seventies in Santa Cruz this week, which is welcome but not really boot weather. Hopefully the eleventh month will stay interesting.
scarf: crossroads; shirt: ny&co.; jeans: ooh lala; boots: crossroads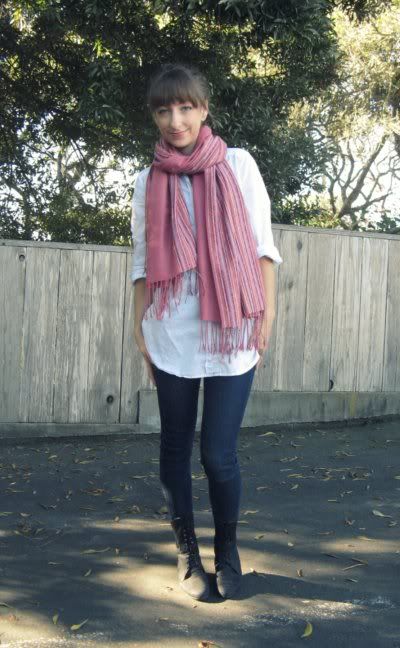 current favorite things: watercolor pencils, green apples, Parks & Recreation, boots, crystal castles, chai latte mix from trader joe's, books, bare escentuals gold mineral veil, deep purple nail polish, scarves, the black keys, mini pumpkins, and the upcoming trip to long beach to visit my best friend ♥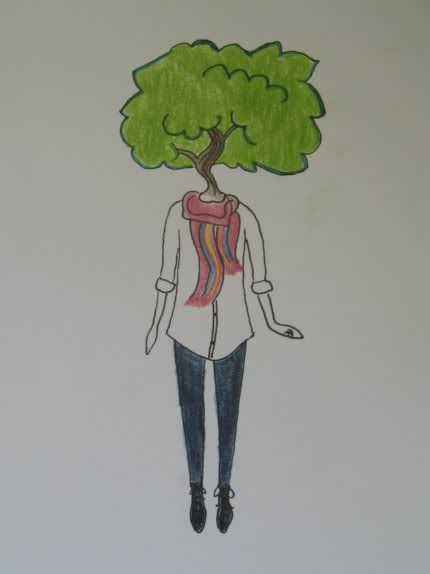 What's making you smile right now?