I was really drawn to this when it popped up on
psimadethis.com
recently.
\
So I got some supplies from Beverly's Fabrics...
...and highly recommend actually using string, instead of the cheap hemp string I tried! It's like flexible candle wicks. I bet my necklace would have turned out better if I'd used soft string!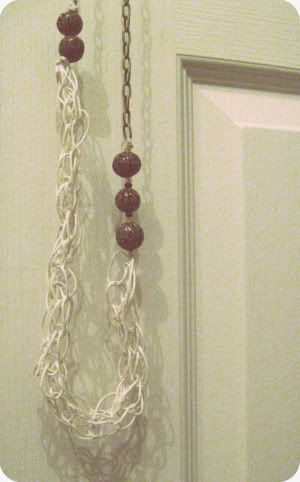 I'm not too satisfied with it, but learning the process is easy and fun! I have plenty of string & chain left over to try again.
If I actually create something I'll wear, I'll take some better pics!