The sun has come back out, and to celebrate I wore this outfit two days in a row (with black tights for night & bowling). It was almost too hot for the sweater and blazer the second day.
I saw a guy wearing a tuxedo t-shirt and almost asked for a picture with him, haha.
It must be my lucky outfit, 'cuz I have a date for drinks tonight! I can't wear this again though...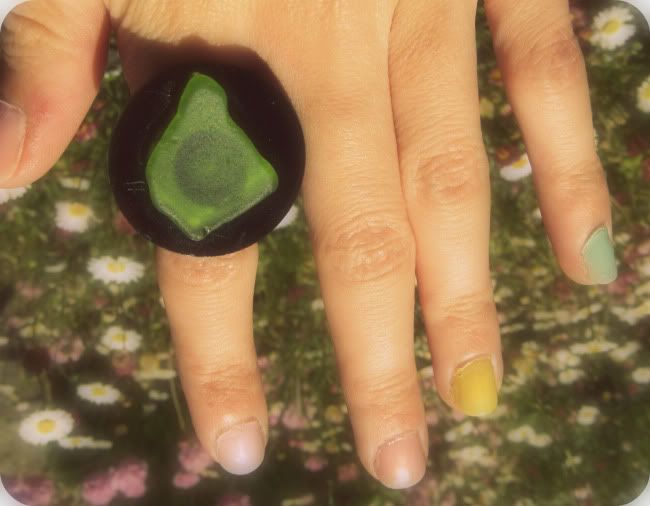 knit blazer
- macy's |
top
- forever 21 |
cut-off short
s - old express jeans |
shoes
- payless
and because I have a love of color names, the nail polishes I used are Lilac Pastelle, Pink of Hearts, Minted & Taxi Yellow.
I chose the easter-eggish colors because I wanted to feel some springtime in the fog, and I guess it helped, because the weather cleared up!
Happy Hump Day!