Brrr. It's been a bit of a cold spell. Next we have "rolling heatwaves" predicted. Yay?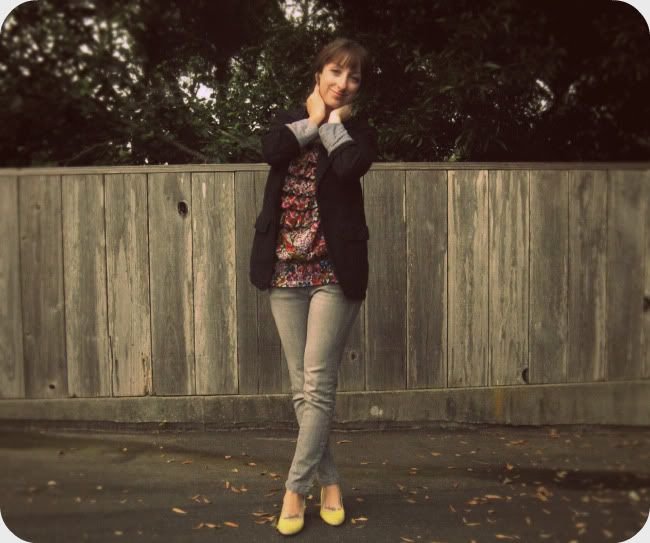 I don't know why I love black w/floral prints so much. I wore this combo
last Wednesday
and
in May
.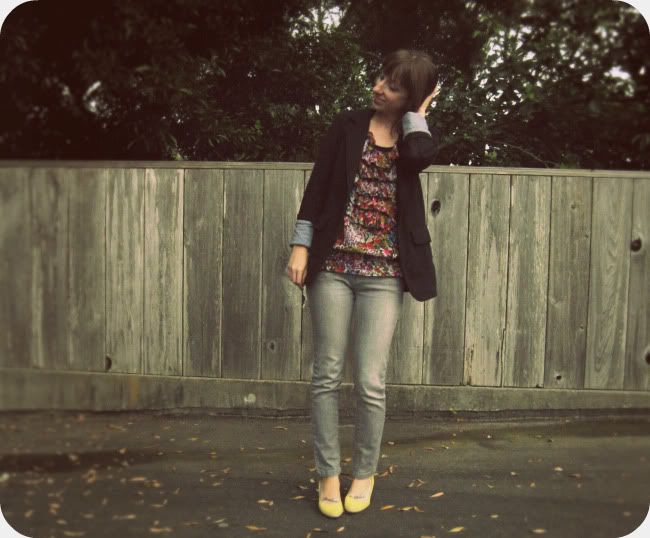 sweatshirt-knit blazer - macy's sale | top - wet seal | jeans - wet seal | shoes - target
I have less than a month to make a dress for my friend's wedding, eep! I'm thinking pale pink & navy,
to match my date's suit (no it's not a pink suit; but maybe a pink tie?)
Today's Yays: ♥ peach cobbler ♥ wonky scheduling means I have two days off! ♥ I haven't broken
the wardrobe refashion challenge so far! ♥ V.V. Brown's "Shark in the Water"
What made you yay today?