The saying goes that the eyes are the window to the soul. If this is true, then I want the window frame to be LONG and SOFT and INKY! I'm searching for something incredibly waterproof, since I work long and often frustrating hours and don't like smudges or fading. I'd wear fakes if they, well, didn't look so fake, itch and poke and are a bitch to put on. (P.S. Don't you love/hate the "worlds longest eyelashes photo below?)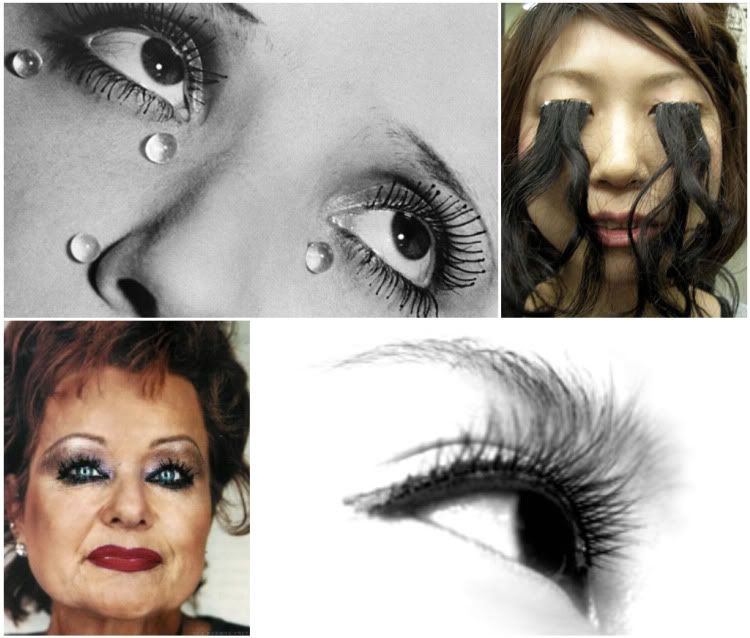 Dearest readers, I need your beauty advice. I'm in the market for new mascara, and I just cannot afford $24 tubes of it (ahem, Chanel Inimitable, I loved you but NO) and I'm not too happy with my last purchase (L'Oreal Waterproof Voluminous) because it smudges.
So please gals
, share with me your lash
secrets!