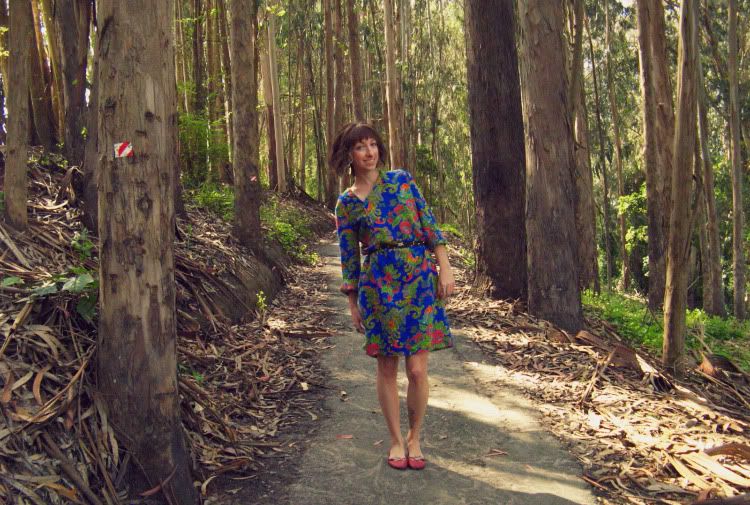 I love love love this dress I found last week! It's got to be a 70's house dress. The print is so fun and bright; when I stopped to take pictures in this random wooded trail by my house, for some reason I felt like the colors went perfectly. Maybe it's just the green, or the tiny square of red striped sign stapled to that tree...
The dress has a really interesting high button-up collar but it was too warm for that, so I tucked the flap inside and rolled up the sleeves. Did I mention it was only $3?! Too amazing. All Shook Up Vintage is my new favorite haunt.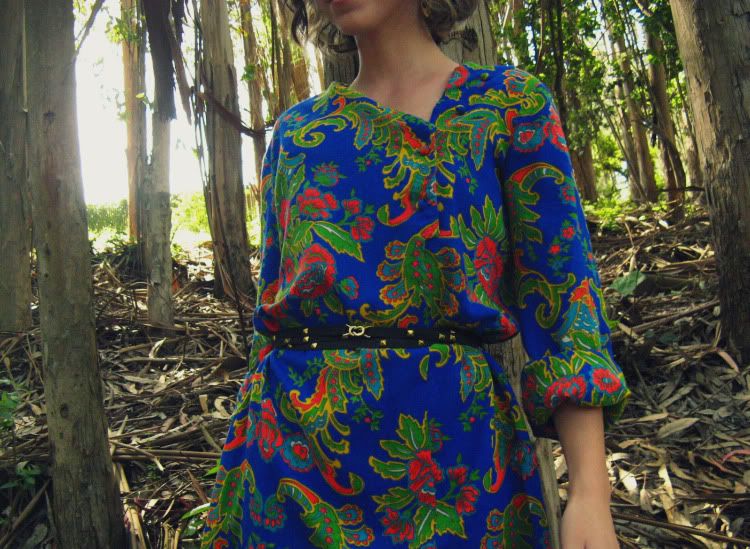 dress
- thrifted |
belt
- self made |
shoes
- mervyn's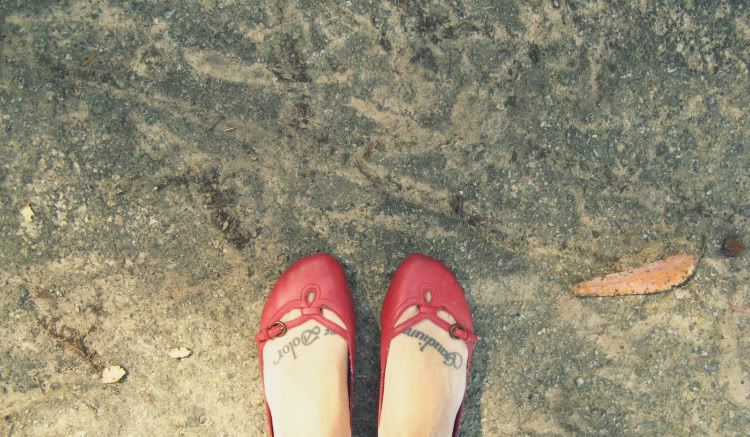 I thought the ground was so cool! The eucalyptus leaves have left crisscrossed imprints on the ground. I wonder if this happened when the pavement was fresh, or if this is a result of time? I have never actually been on this little trail before, though I drive by it's start every single day. I'm really grateful for this blog for more reasons every day; besides being so much fun and helping me gain confidence, it's getting me to explore and appreciate my surroundings a lot more.
Some people are always grumbling because roses have thorns;
I am thankful that thorns have roses.