The sun is still shining, and I'm smiling because I found soo many wonderful things while thrifting! I still can't really believe it; I found an awesome vintage dress (check back tomorrow!) for $3, another gorgeous tooled leather belt with gold and silver buckle hardware, and several tops to round out my spring/summer wardrobe.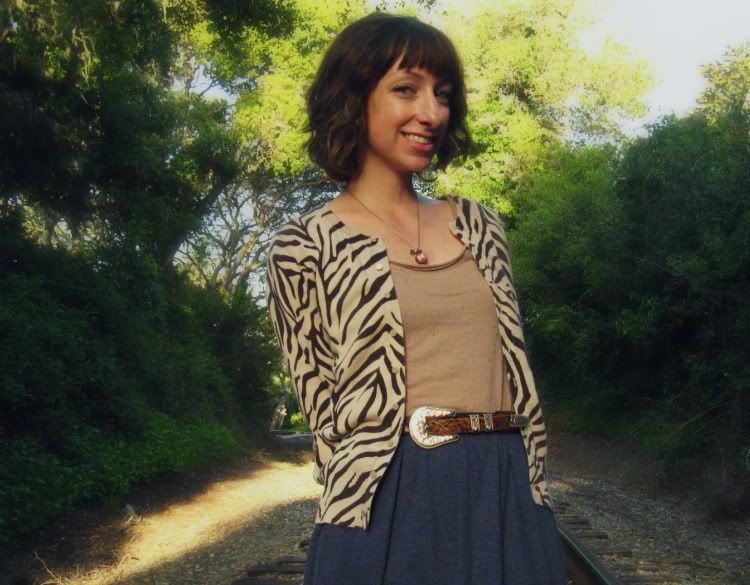 Maybe wearing my current favorite tooled "cowboy" belt drew the next one into my wardrobe. I also re-did my blog layout and am super happy with it. Sometimes I wonder if maybe I should pursue graphic design, since I love sitting around editing photos and looking up new ways to tweak the html codes of my page. Do any of you readers so this for a living? Want to message me and let me pick your beautiful brain??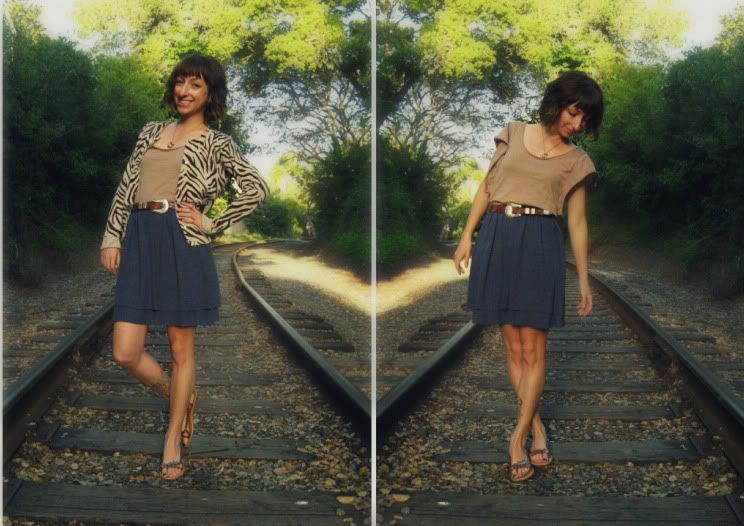 Reach for the stars, even if you have to stand on a cactus.
~Susan Longacre
cardigan - thrifted | top - charlotte russe | belt - thrifted | skirt - self made
necklace - crossroads | shoes - claire's
This is one of my favorite necklaces; I can't resist
ador
able
tiny charms involving tea (or ice cream or penguins!)
Wh
at is your f
avorite piece of jewelry?