Oreo, or my precioussss, is an attention hound[dog]. She throws herself to the ground at everyone's feet, silently pleading "pleeeease, rub my tummy!"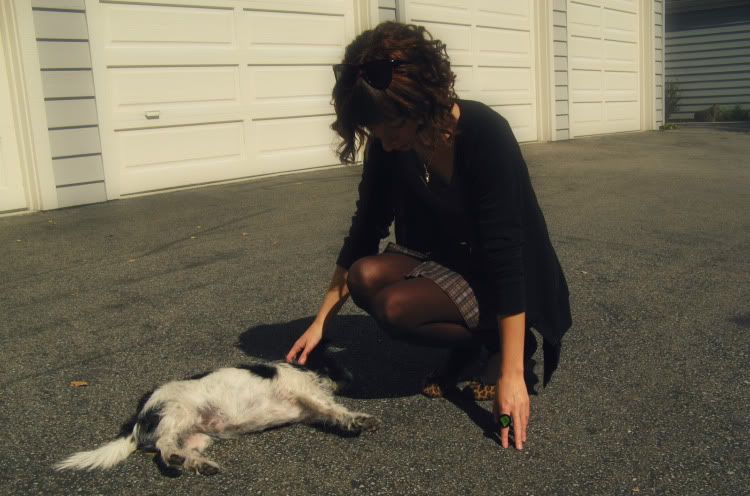 She's so cute it's hard to resist her, except this morning she really wanted to play, while I wanted to stand still and take pictures, haha! It's hard to believe I used to be anti-brown (and anti-colors and prints, and scared of dogs, as well)! The fashionable ladies of our community have totally opened me up to all these things, except the dog part, and I love it! I even want to wear pink, though I don't have any pink clothing...yet.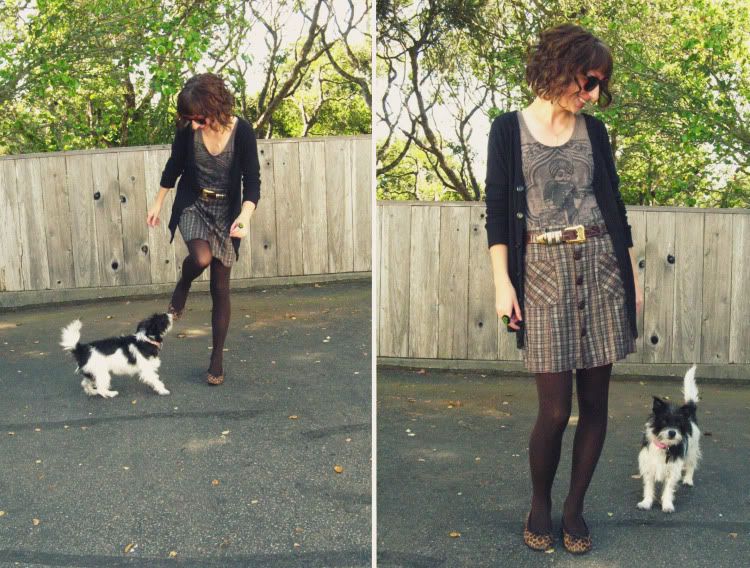 cardigan
- tresics |
tee
- thrifted |
belt
- thrifted |
skirt
- thrifted |
tights
- hue |
shoes
- unknown
Today was just a mish-mash of pretty much everything brown I own. I love brown tights though, they look softer with your skin shining through than black ones. I felt like being obnoxious and putting on leopard flats with the plaid skirt and printed t-shirt. I just thrifted the skirt and loved the stitching on the pockets. Plus, I just noticed how the buttons match the belt (another amazing find, thanks Crossroads and whomever sold you away)!
Kindness in words creates confidence. Kindness in thinking creates profoundness.
Kindness in giving creates love.
~ Lao-Tzu