It's still a little chilly so I marched around in my layered coats, trying to work up some body heat and nerve to take photos of the outfit by itself. I was very excited that the dead leaves on the ground matched the burnt umber shade of my shoes. A little fact about me: I payed a lot of attention to the names of my crayola crayons. It's such a hard color to match with anything, I've stopped trying ;]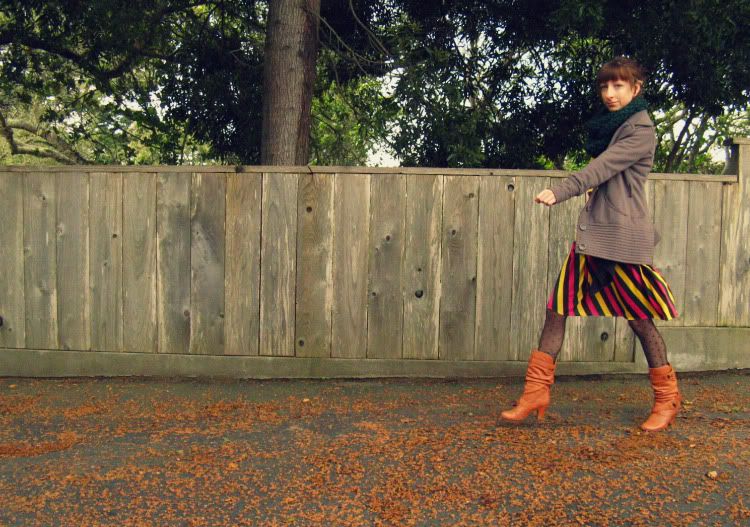 I wore this to work on Wednesday. I really need to do some research on how height affects interpersonal relations. I swear things go better when I'm not at my normal height of 5'2". Maybe it's just because I feel more confident? Maybe it's being able to look people directly in the eye?
Maybe today it was just these funny orange boots and the bright, swingy skirt I'd just made. The color mix is so unusual, and to top it off, or I guess bottom it off, I threw on my polka dot tights. I felt like an awesome circus tent!
scarf - self knit | top - forever 21 | skirt - self made | tights - new york & co. | boots - steve madden
What're your
plans for the weekend?