The sunshine is baaaaaack! To celebrate the windy sunshine, I took my pup down to the bluff near my house for some ocean gazing, bug chasing and flower sniffing. There was also some stump climbing...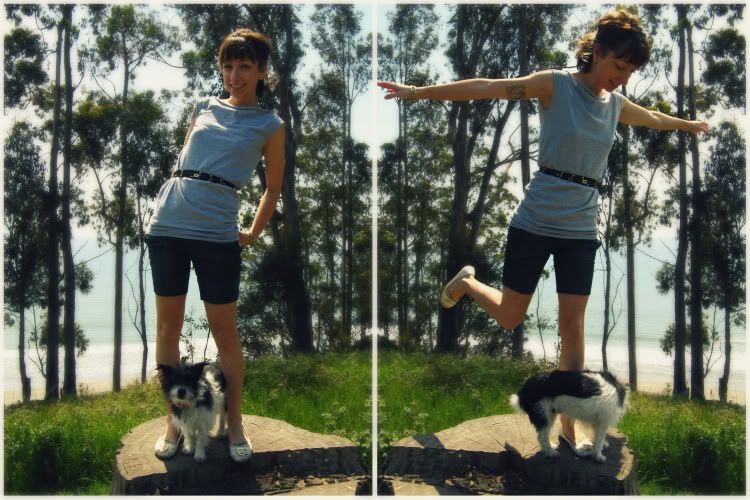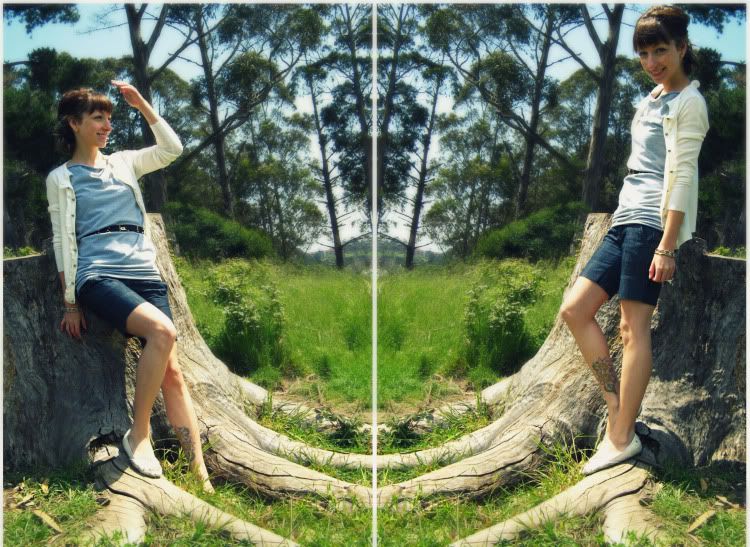 I think this top is from American Apparel, it's so comfy and simple. I liked it all bunched up and almost Grecian looking with the studded elastic belt. That night I saw a girl at the bar wearing it as a dress. Yikes. The bracelet is a blatant Betsy Johnson knock-off and I heart it!
cardigan - new york & co. | top - thrifted from crossroads | belt - self made | shorts - unknown
shoes - classified | bracelet - crossroads | flower hairpin - diy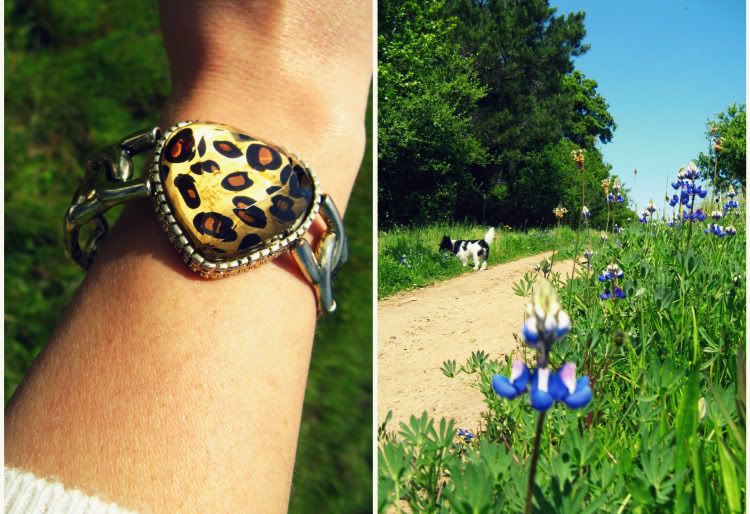 Later in the evening I put on black tights and went downtown and meet up with a friend who's newly returned from a month in Europe. It was so much fun to catch up on her travels, eat tasty Hawaiian food at Hula's, and get in a little dancing at my favorite couch-strewn bar. The DJ's first song was a blend of Justice and Phil Collins, so awesome!!
I've been reading What The Thunder Said, it's a wonderfully written novella written from the different views of a broken, stubborn family set in the Dust Bowl of the 1930's. It's pretty heartbreaking but I can't put it down.