We have such strange bipolar weather! Yesterday was rainy, today was blue skied and pleasant, and rain is in the forecast tomorrow. I get so confused and thrown off that I sometimes wear inappropriate attire. No matter how blue the sky in February is (and it was blue, not white like the photos say), it's still chilly. The sandals and bare toes were a bit premature. Seeing my own toenails outside of my house was so odd. It's been said before and will be said many, many times before April: I can't wait for spring!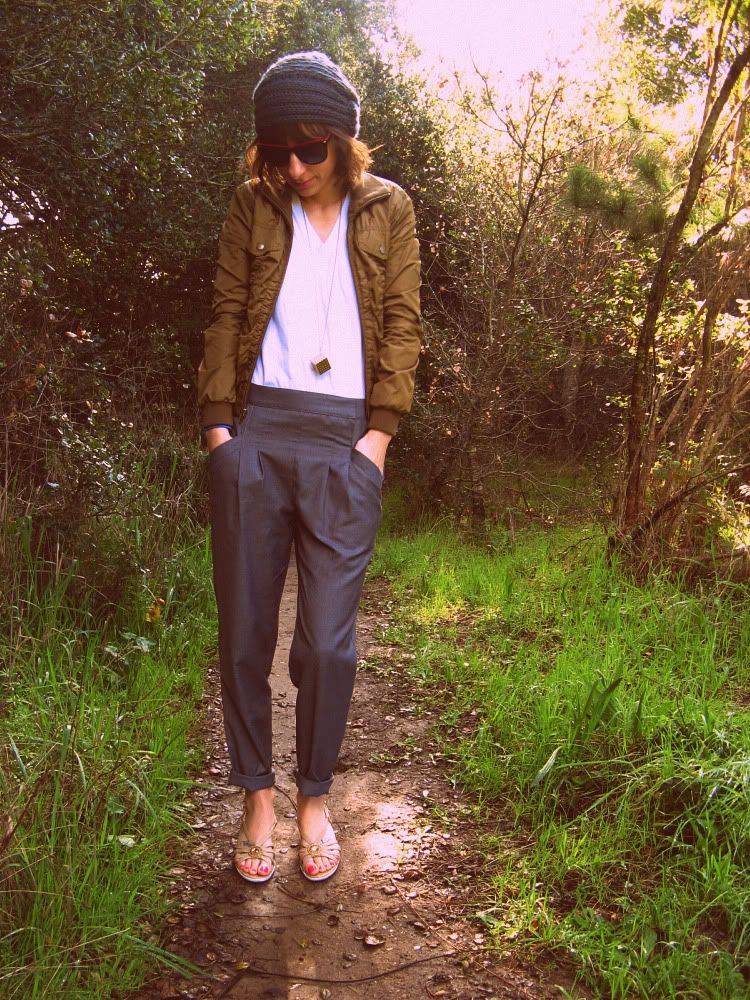 These are the trousers I found on sale last weekend, while I was actually searching for them . I love the pleated front, but I think I might need to add some belt loops to style it up better. I couldn't wait to try them out even though I know they'd be much more flattering with heels. But oh wait, I never wear heels, especially not to work all day! By all accounts, cropped pants and short legs are anathema to good style, but whatever, I like it! I'm never going to put in the work and sore feet involved in trying to create the optical illusion of long legs.
I'm digging the menswear-with-feminine-twist look, but I'm hankering for my nice gathered skirts. The gold cube necklace was an eye-catching find at Crossroads. Darn the jewelry display case placed next to the long check-out line!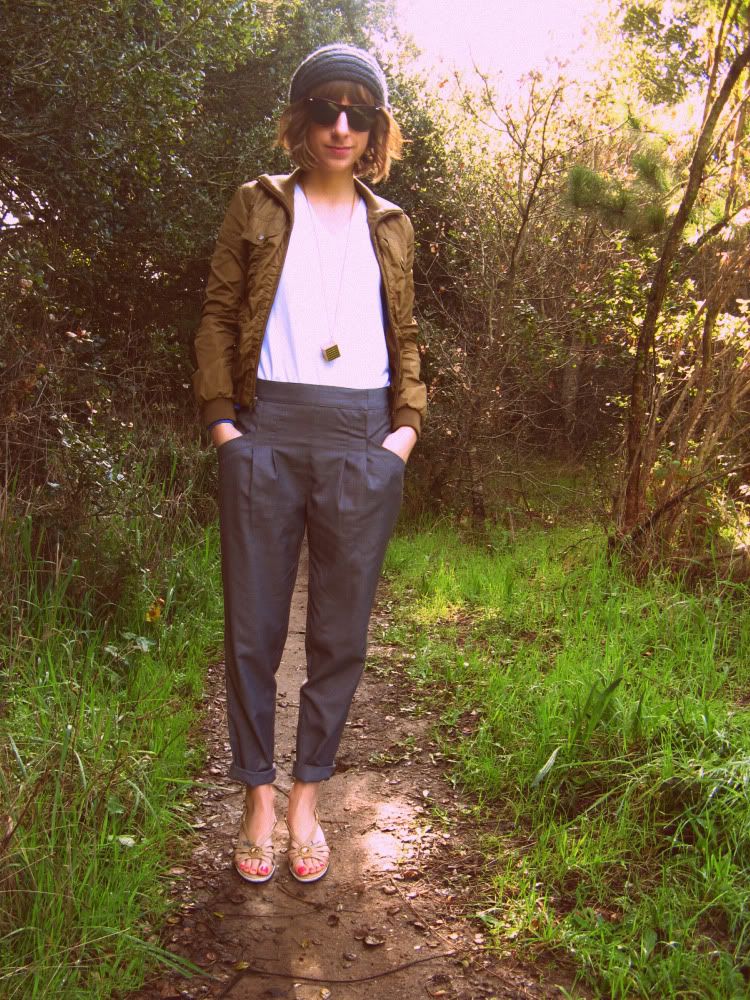 what I'm wearing | hat: uo sale (new) | tee: american apparel (1 year old) | jacket: wet seal (4-5 years?)
trousers
: uo sale
(new)
|
shoes
: ross
(7 months)
|
necklace
: crossroads
(less than 1 month)
**A big thank you to
weardrobe
for putting this outfit on the front page! So giddy.