It rained all day yesterday (in fact, it's still raining) and my tripod can't hold it's own umbrella, so I had a co-worker help me after work. Then we watched some ski cross and bobsledding, my only Olympic viewing so far. Those girls are killer! Please excuse the nighttime graininess and the weird red-eyes that
picnik
couldn't quite handle!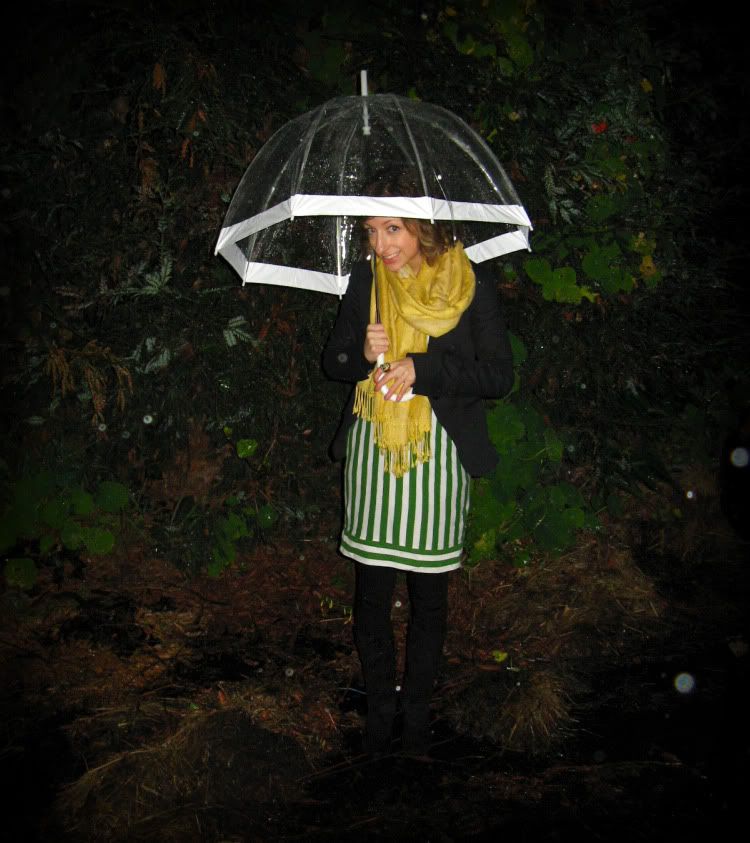 What I'm wearing - blazer: bcbgirls via ross (owned 1-2 years) | dress: self-made (1-2 years)
scarf: crossroads (1 year) | boots: steve madden (1 year)
I put the dress together with the blazer and boots after seeing
this photo
. I'm also using the
color wheel
as outfit inspiration lately! I have been told the dress looks like a lawn-chair, which I think is funny. It's the only thing I own that's green. I'm trying to wear more of the random stuff in my closet, especially since I've been wearing so much red and blue lately. Time to mix it up; I'm knitting a scarf out of pine green yarn as well, I can't wait 'til it's finished.