Yesterday was the beginning of my work week. I wore a plaid shirt with one of my favorite color combinations: magenta, blue and purple. It could have used some better fitting elements... Oh well, live and learn! It was rainy and chilly all day, but luckily it was dry enough on my lunch break to snap some photos near the beach.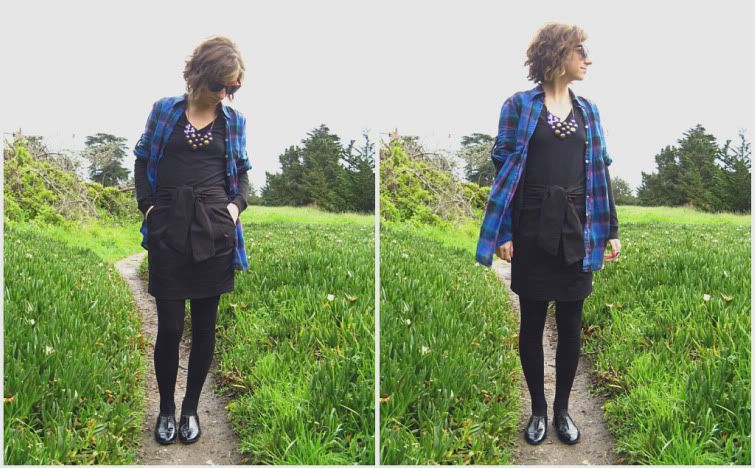 Hurray for the new shiny slip-ons I scored at Ross for $8.49!
What I'm wearing - plaid shirt: new york & co. (8 months old) | black top: american apparel via crossroads
(1 year) | necklace: self-made (new) | skirt: forever 21 (6 months) | shoes: steve madden via Ross (new)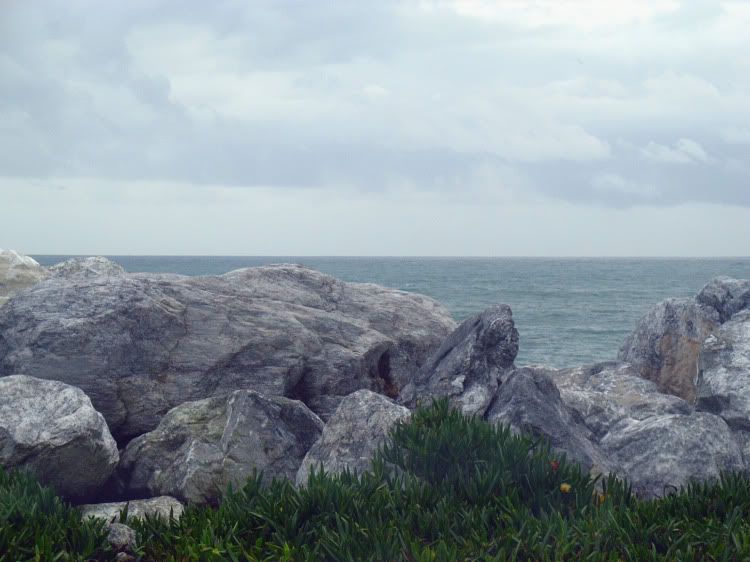 Things I'm loving: ♥ blueberries ♥ rain, which we so dearly need ♥ trader joe's spicy chai latte mix ♥ big umbrellas ♥ hot chowder ♥ the colors of the winter ocean & sky (grey is color!) ♥ lovely new shoes
P.S. If you want a lil laugh, check out this informative article on how
30 Rock is a revamp of The Muppet Show
. Hiya!