Okay, I know I'm not wearing anything gold, but theses floral pants are just as precious. This had to be my second best birthday ever (after the one when I'd just met Eric): I was blessed with these jeans, the snuggly
coral sweater
I can't stop wearing, these adorable
shorts
,
and
a functioning, up-to-date computer. Lucky lucky luckiest girl in the world, I think.
wet seal black sweater
wet seal wedges
black tresics cardigan
diy polka-dot tee underneath
I'm also pretty pumped for the next few days. I'm off of my wage job, which means I can focus on creative stuff like more DIY's (oh so many planned, not enough time!) and altering clothes. While thrifting for denim to bleach polka dots onto, I found pre-dotted jeans. Stoked!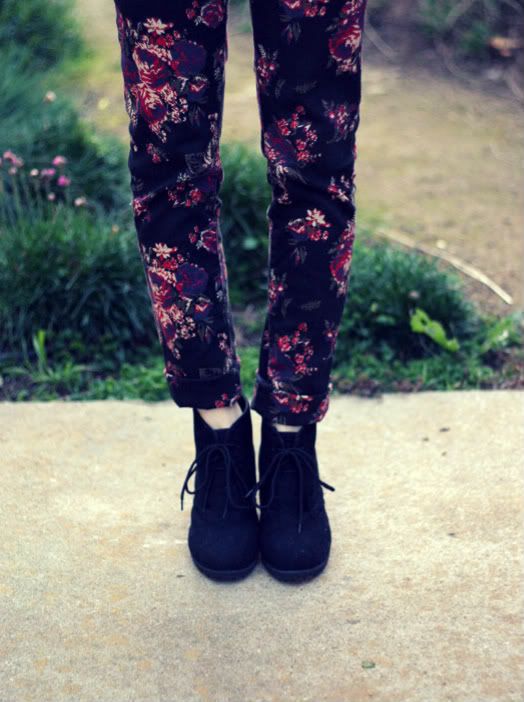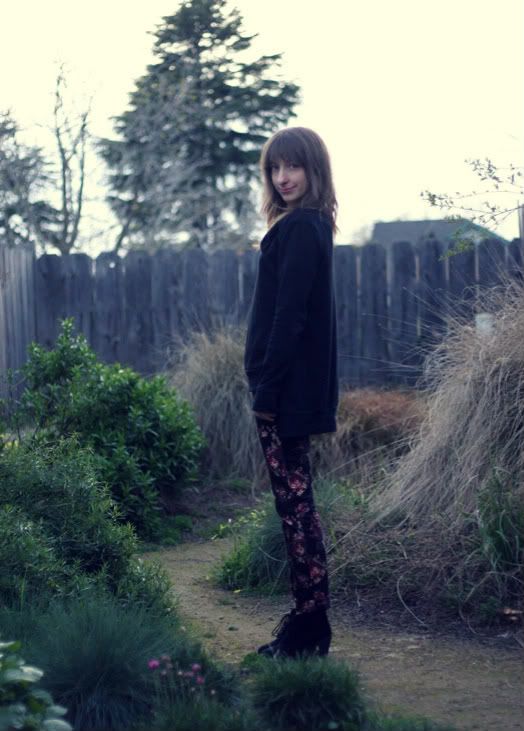 I'm also working on a trial basis on a wedding magazine's blog, so I need to impress with that (cross your fingers and/or toes for me!). But best of all, I can sleep in. I am definitely no early bird. Then again, I'm not the extremest of night owls, either. What kind of metaphorical creature needs to sleep eleven hours a day? Hmm, maybe a cuckoo, or a troll...