I spent Saturday with two wonderful friends that I rarely get to see anymore due to distance, time, work, money, life, etc. We didn't go up the coast to San Gregorio as originally planned, but instead met up in downtown Santa Cruz at one of our favorite spots, the 515. Spending a few hours talking with these ladies never fails to make me feel more optimistic, confident and happy. I just wish they didn't live sixty-five and three-thousand miles away!

W
e went early and scored a little private room with corner windows, comfy seating and a purple velvet curtain to help us feel more at home, haha. Maybe too much at home, I think we stayed there for four hours! Pretty much any restaurant bread is heaven to me, but theirs was hot out of the oven and extra delicious, as was the burger, hummus + pita chips, and cheese plate that ended up in our bellies. And if you're ever in an establishment that offers a cocktail involving muddled strawberries and basil, TRY IT. It was called the Basil of Baker Street, remember that little mouse detective?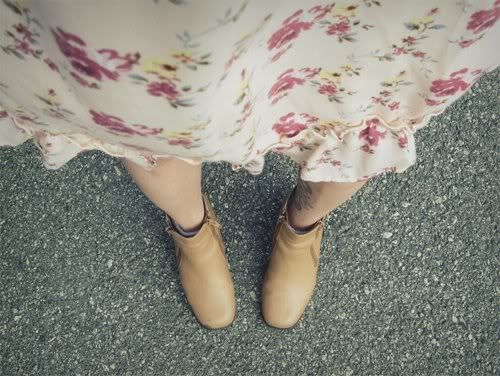 I wore a floral 1727 dress I picked out after winning a giveaway, A.J. Valenti boots, old trench with the sleeves cut off, flea market watch + metal bracelet, self-made friendship bracelets.
Pssssst