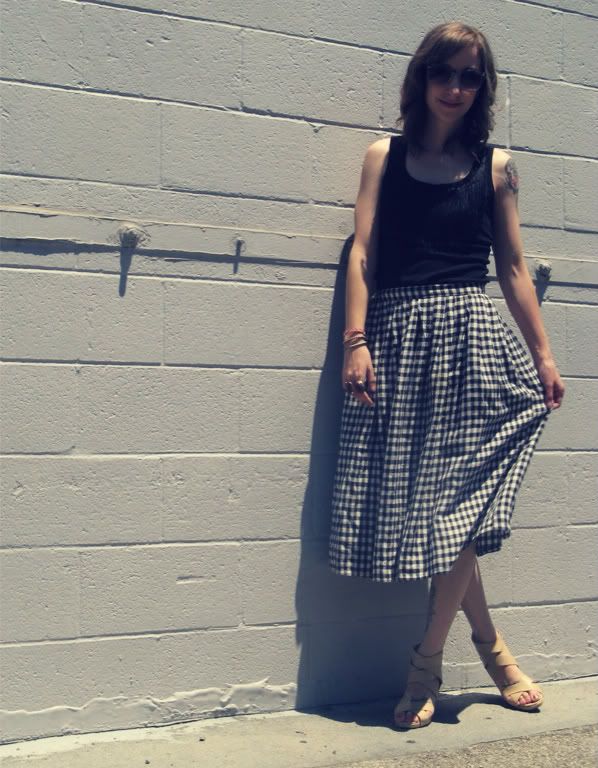 Skirts and summertime were made for each other. So were sunshine and Sweet Tea. I am considering drinking another tallcan of the stuff already... I kept it simple because of the weather, though a brightly colored belt or hat would have been a fun addition...but I just don't mix well with warm weather and cinched waists. I wore a thrifted gingham skirt, diy fringed tank, and Target wedges. To add some swingin' goodness, I undid the bias trim on the front of a plain black knit tank top, pinned a length of fringe underneath, and re-sewed it all down together. Voila! Insta-statement-neckline, for those days when even a necklace can become an unwanted extra "layer."
P.S. Just writing this post and title is making me want to cut my bangs.
I must resist! Must resist until the end of summer weather at least!! Aaaaah!