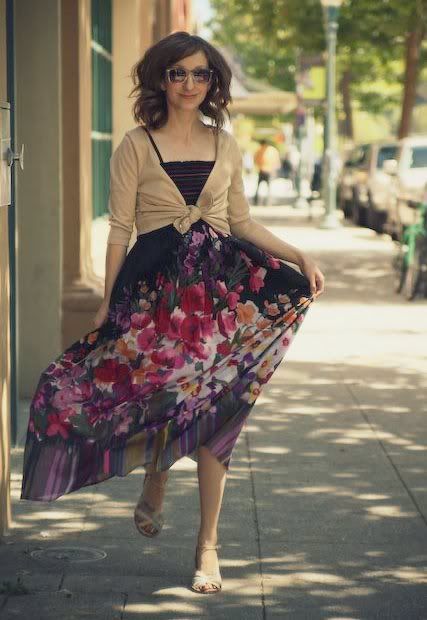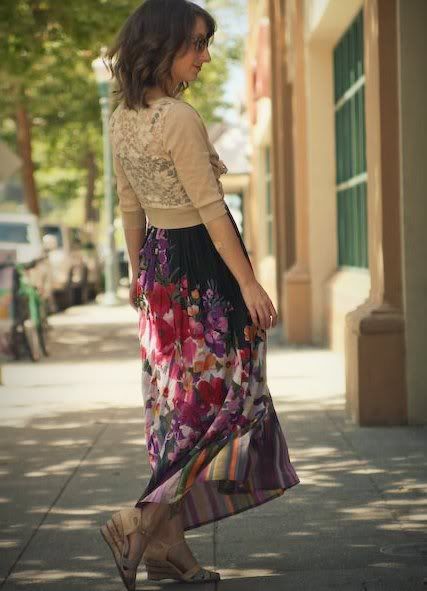 worn \\ lace-back cardigan: Forever 21 \\ dress: Ross \\ Miz Mooz wedges: Crossroads Trading Co. \\ sunnies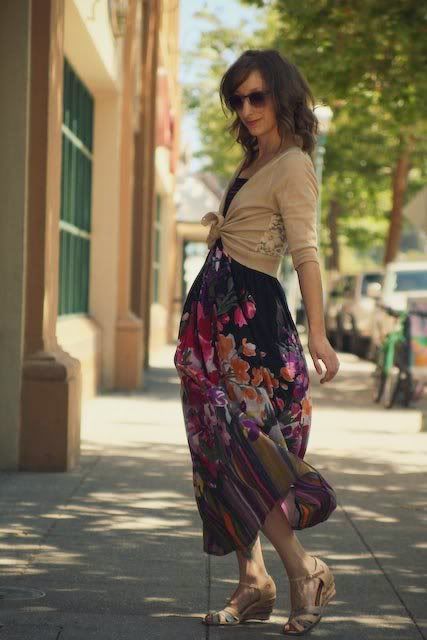 A pal with a great camera and lens took these outside work, I love them!
I'm also super happy to have found this pretty maxi dress, since it mixes
florals and stripes for me! The dress also gave me an idea how to style
the too-short lacy backed cardigan I bought last year and haven't worn.
What can I say, I'm like a magpie with no impulse control when I see
shiny pretty things. The weather has been really lovely all week, and
I hope to live in long billowing gowns for the rest of the summer!
Happy Friday ♥