It's been a while since my last fashion history post, which is a shame since I just re-discovered how fun they are to research and create! So here are a few words and a bunch of pictures of one of my favorite fabrics: gingham. I'm slowly amassing a checked clothing collection which you may have seen. But instead of that, let's begin with one of many past Dorothy's who rocked the fabric (and bare midriff, Lamour's is above) and end with some great gingham blogger stylings.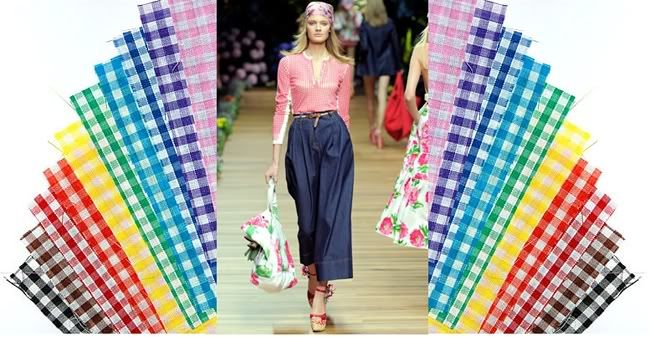 The term "gingham" refers to a medium-weight plain-woven fabric with a checked pattern (usually white with another color). It began being imported into Europe and the American colonies during the 17th century. Did you know gingham was originally striped? The Malay term
ging-gang
and the French
guingan
refer to stripes, and the name most likely entered the English language through Dutch or French.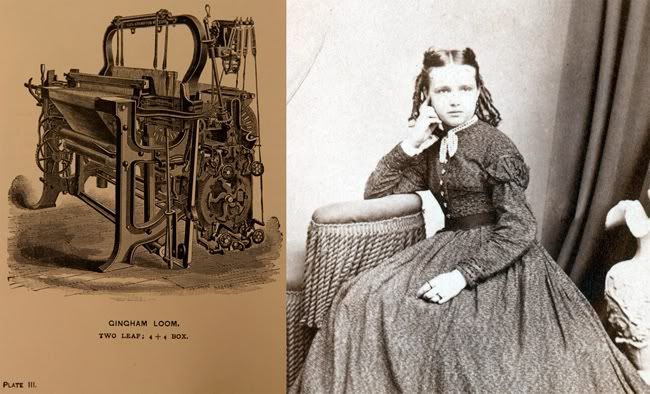 After the mid-eighteenth century, textile mills in Manchester, England and the southern U.S. began manufacturing the fabric in checked patterns, which helped boost the economies of both countries while the striped variety became a thing of the past. The fabric is the same on both sides, and dressmakers often use it alongside muslin when creating or altering patterns.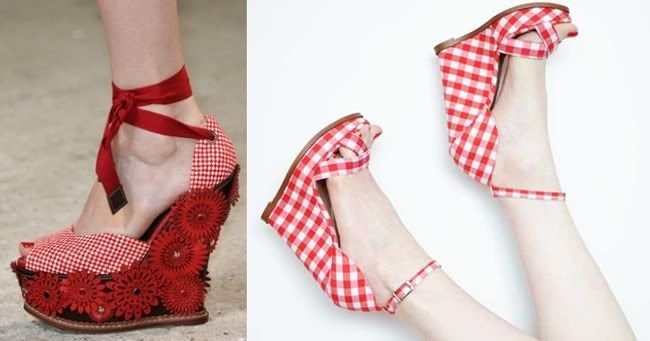 It is inexpensive, breathes and washes well and is perfect for summer or active clothing. Gingham has since made numerous successful, lasting and adorable appearances, from tablecloths to day dresses, picnic blankets to punks, pedal-pushers to pinups, the romper room to the runway, kitchen curtains to couture shoes.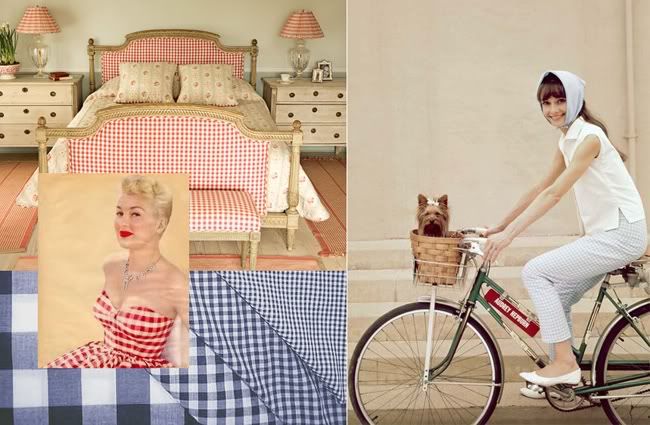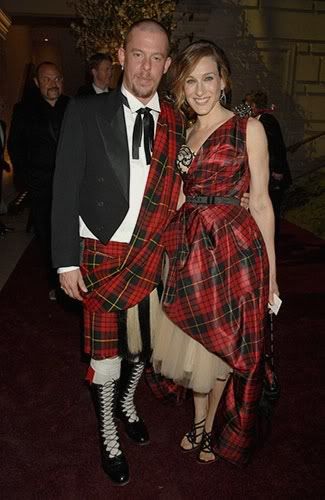 Gingham is often confused with plaid. Plaid is a more intricately printed or woven fabric that originated in the Scottish Highlands, and is traditionally made of wool. Scotch-born Alexander McQueen was a huge fan of kilts and plaid and often used them in his designs (and on himself) as you can see in this 2006 photo of him and Sarah Jessica Parker.
Madras is a patchwork plaid-like gingham (shown below), which originated in India. I'm pretty sure that guy on the right in the glasses is smiling the biggest because that other guy didn't think to wear a striped tie, too. With a gingham shirt, plaid fedora and houndstooth pants he'd be the best dressed gent at any party.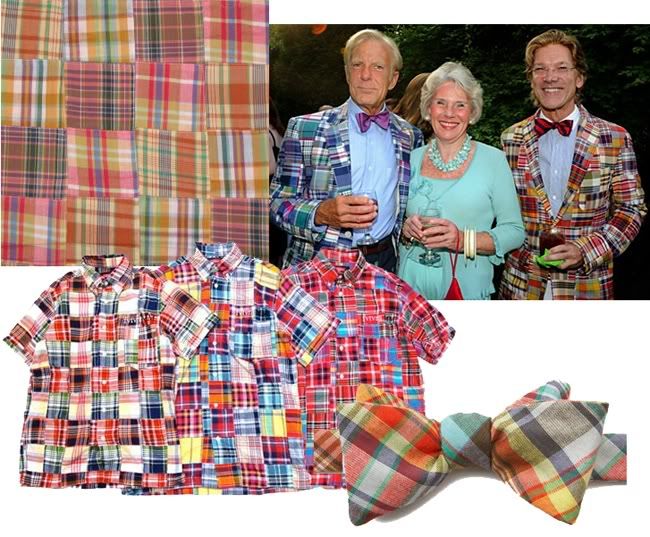 And of course you remember Dorothy's iconic dress (and forever Halloween costume) in the Wizard of Oz, right?
Well, Lulu Letty has a similar frock! Take a look at how she and other bloggers styled their gingham.