I've been waiting and waiting to have bare legs with these strappy wedges and a full skirt. It started raining in the evening but I was still comfortable. The skirt is a nice thick wool and the detailing on the sweater makes it pretty heavy. My boss commented on the plaid "school girl" skirt, to which I replied "I'm also reppin' basketweave and leather (faux), so take that" to which he began chanting "Yes! Yes! Yes" and doing a metal fist pump. No reason for that anecdote, it was just funny at the time...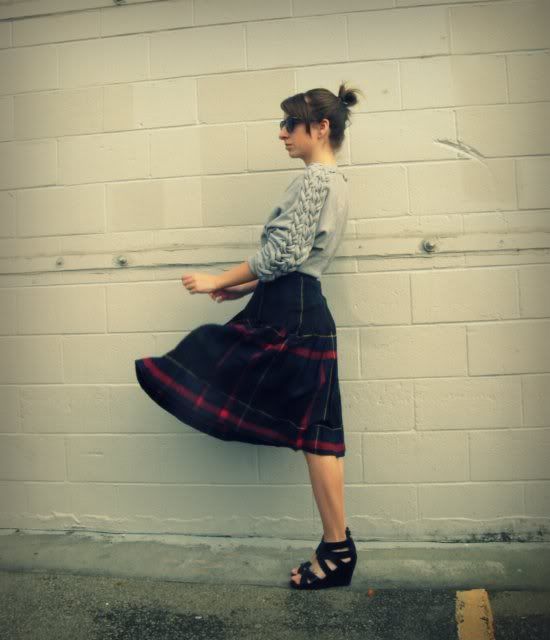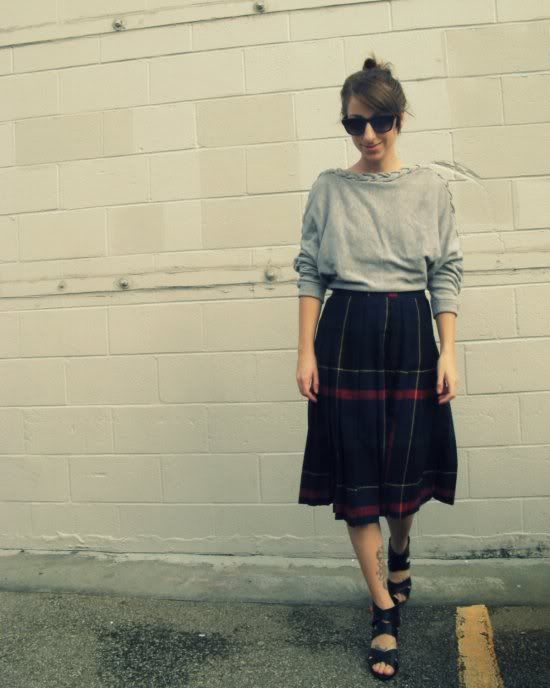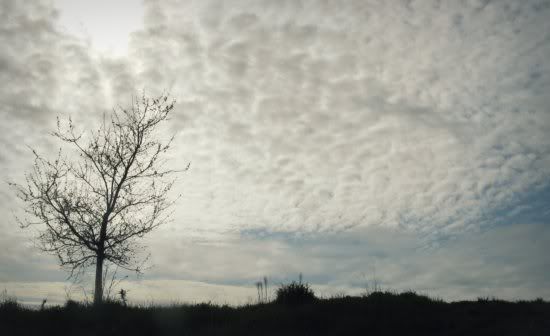 Stopped at Crossroads on my lunch break (of course) and found a cool new striped shirt and some spring jewelry. This afternoon I'm off to San Francisco on the train, too bad it doesn't have wireless! New pics up soon. Happy hump day!
dark harts sweater \\\ via crossroads trading co.
vintage skirt \\\ via crossroads