I'm so happy to have some cool sunset-in-the-city pictures! I can feel closer to
Hummingbird Girls
and
Late Afternoon
, tee hee. Last week I took the train to San Francisco and met up with my wonderful friend Dorey (who took these photos, check out her blog and art!). We drove to Haight Street to try a tiny little taqueria called Cucu. We split a scrumptious, humongous plantain burrito and I tried Salvadorean horchata—it was so interesting to taste chocolate, coconut,
and
peanut with the normal smooth milky flavor. We snapped some photos in the street (car!) and along our walk to The Independent, where we saw an amazing performance by Warpaint. Girl time!!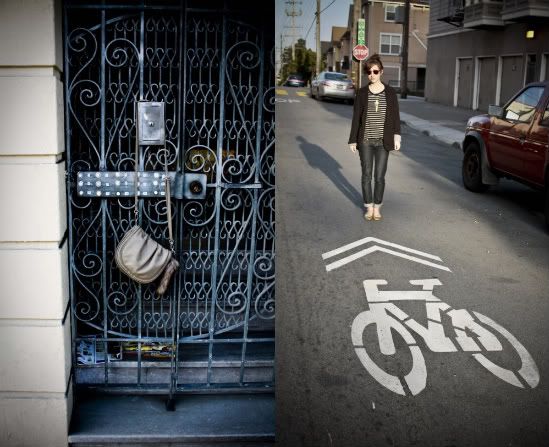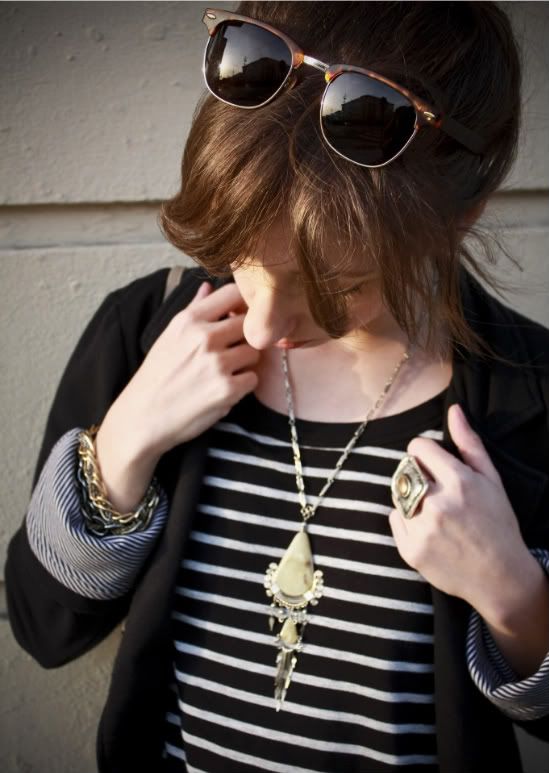 It was super windy and my bangs were doing some crazy maneuvers. It's hard to make out, but the back of this shirt has a lot of panels and is full and long; I love it! It's so different than the basic striped top. I wanted to wear my strappy black wedges with this, but by the time I got to the city and saw how far we were walking... I thought better of it. We also got to the venue super early so we had lots of down time to sip drinks and catch up.
jeans \\\ wet seal flats \\\ 2nd-hand, via crossroads