So the shoes I ordered from Target arrived this morning before I left for work, which was super exciting! I wore them for nine hours of work and was really surprised at how comfortable they were! I have lower heels that are more uncomfortable. I was really excited to be able to out together my own version of NoirOhio's look from my last
street style
post.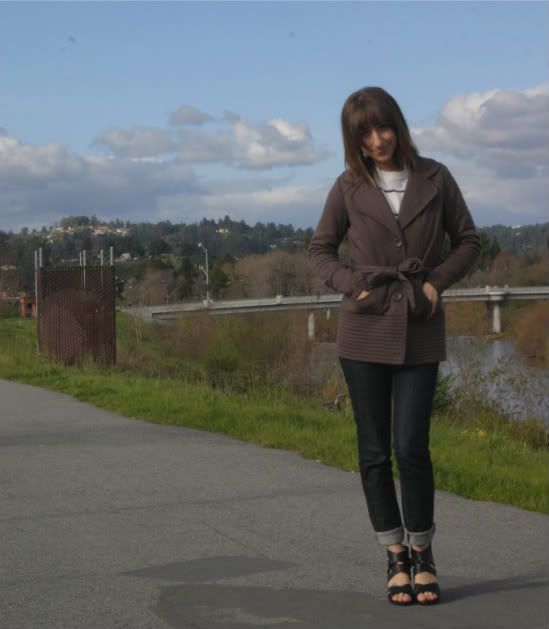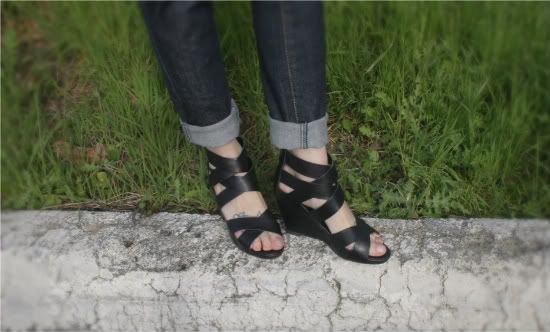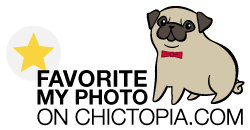 Taking photos on the levee, or really going near the levee in general, is always a rather daunting experience. It's the unofficial domain of the rabble in town, and somehow I got heckled by an old man on a bike muttering about "fashionistas on the levee." What, where are the others?? I still haven't discovered more than a few crafty/bike blogs by fellow Santa Cruz residents. If you're out there, let's take the levee back!
sweater \\\ hand-me-down
jeans \\\ wet seal
shoes \\\ target
coat \\\ forever 21
I was also featured on
Tresics blog
today! I have a few of their cardigans that I wear to death.