Hey hey sunshine! How have you been? I've been cold, but I'm happy to see you again! The past weekend was super rainy, which called for lots of lounging, heaters, tea and tv. The boy and I did venture out for breakfast and a little shopping, which resulted in my sprinting to the car through the rain, clutching his new banjo wrapped in my coat. Instruments are so sensitive!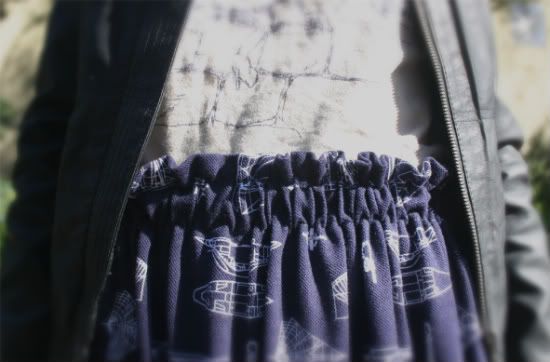 Heels and train tracks are quite the task! I found this great fabric on the remnant table and had to snap it up for a skirt. It has a wonderful mish-mash of nautical things: battleships, sailboats, ships knots, hulls, stars, and more symbols I don't recognize. It being jersey was icing on the cake—so comfy! I made a different waistband for this one, and the tutorial will be ready by this weekend :)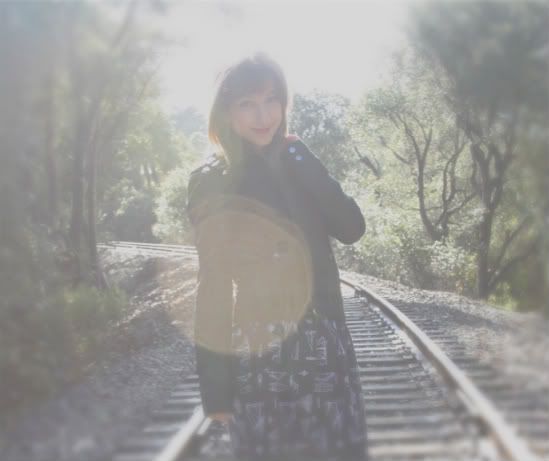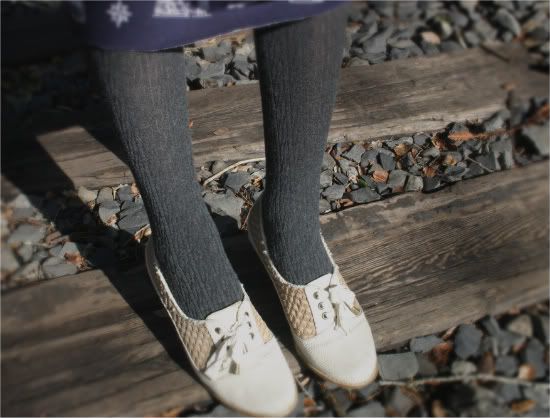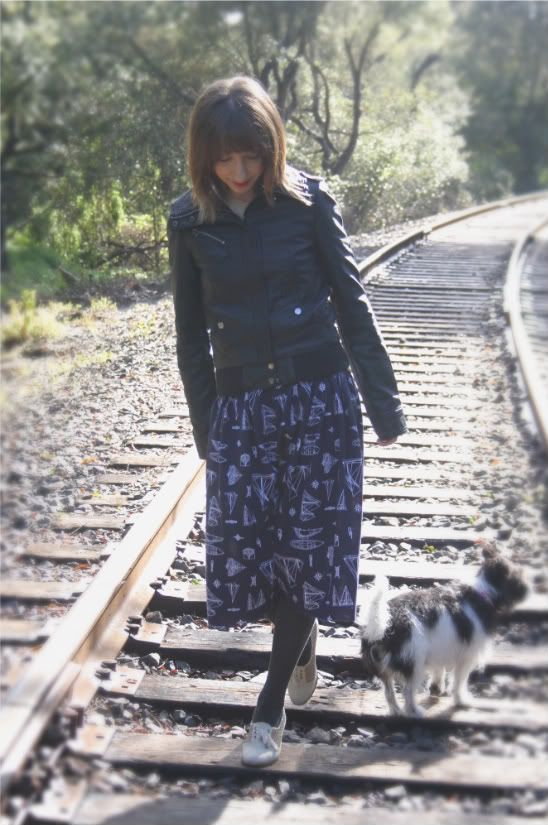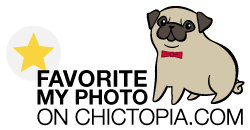 The picture doesn't do the color justice, but my lip color is more orange-y, Poppy by Prestige. I pretty much had it smeared by the end of the morning. I'm still disappointed I can't find older Maybelline ColorStay anywhere, that stuff stays on like magic, but I only got one color... What's your favorite long wear lip color?
jacket \\\ pretty mama $20
shoes \\\ rachel comey via crossroads $18