Wore this to grab a bite at
burger.
for the first time. While I decided to save the burger-between-grilled-cheese-sandwich-buns for another time, I thoroughly enjoyed the chili burger and a horchata milkshake for desert, and didn't spill more than one tiny drop of chili on myself!. Not normally being a big meat/burger person, this place really peaked my interest. Plus, they have a lovely red wall in their parking lot.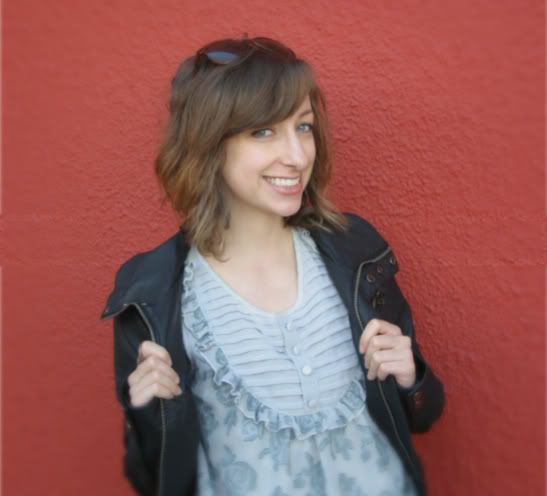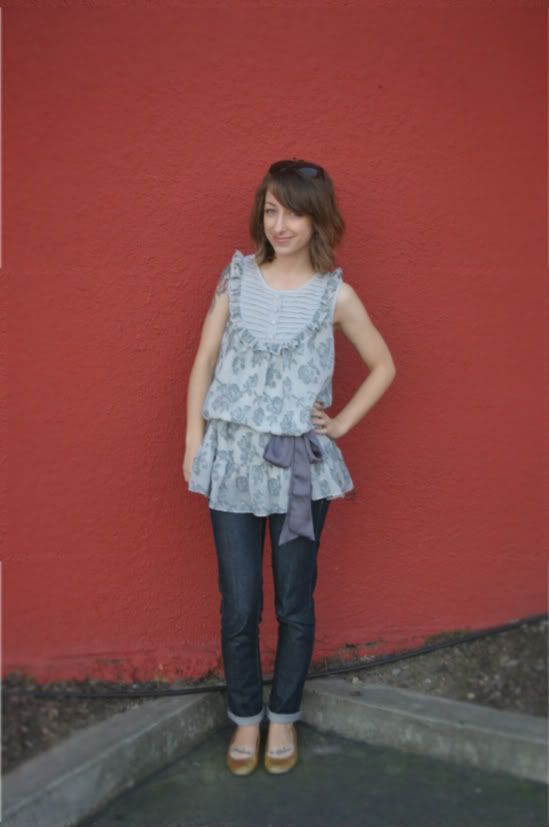 One little packet of Rit fabric dye and some hot water, and I was following in the footsteps of greats like
New Dress A Day
. I rarely wore this short, filmy white dress I picked up at Crossroads Trading Co. I liked the bib detail, but wasn't sure what the white blotchy pattern was supposed to be—camo? paisley? Thanks to the dye, I discovered that the fabric had beautiful roses on it. So much happier with it now. I know Pearl Grey is a pretty safe color to start with, so back to Beverly's today for bolder ideas!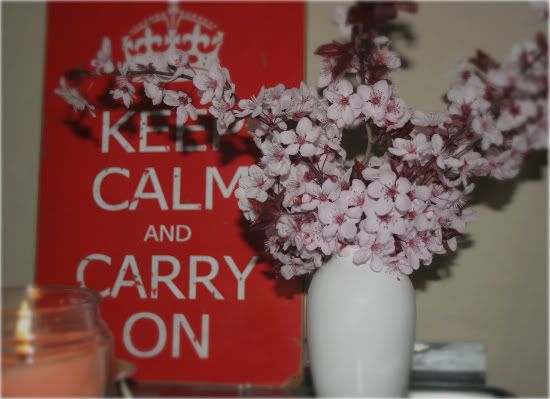 Check out the sign I found last weekend at the surplus store; take that, Cost Plus!
The cherry blossoms were pillaged from First Alarm's front lawn.
The whole process was surprisingly simple, quick, and produced delightful results!
Here are the ingredients before...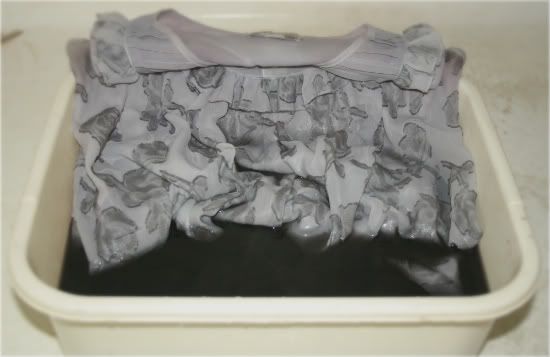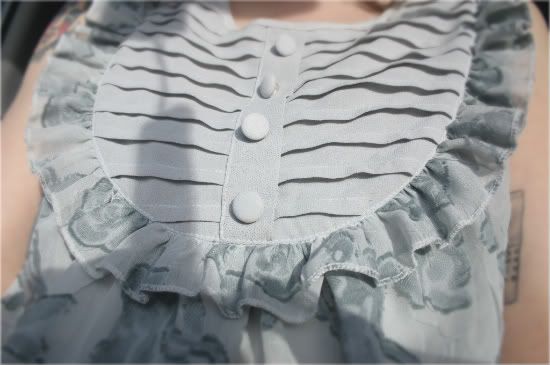 ...and after! Oh hello, roses!
jacket \\\ pretty mama, sale
top \\\ altered forever 21 dress via crossroads
gold flats \\\ via crossroads