Who knew a romper could work so well on a dreary, drizzly day? My floral playsuit just didn't
get enough wear this summer, so I pulled it out for a lazy day of running errands and working
on projects. I paired the light fabric with a thick scarf, woolen tights and a long sweater; along
with my car heater and some tea, I was toasty! I need more sweater-y tights, suggestions??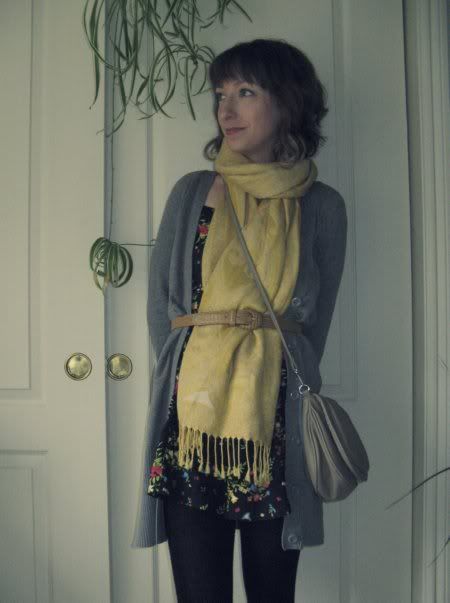 I found out soon after I got it that the tail on my purse in rainy weather ends up looking like a
drowned cat arm. Oh well. It blow-dries nicely ;) Still, I'm loving the downsized purse. Great for
little trips, and I can throw it into a big carryall with all my stuff for work and only carry one thing.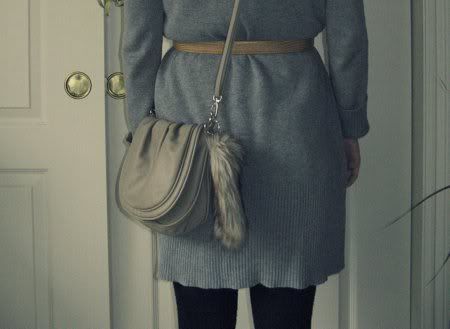 sweater - target dress; romper - kohl's sale; scarf - crossroads; belt - thrifted; shoes - payless; purse - h&m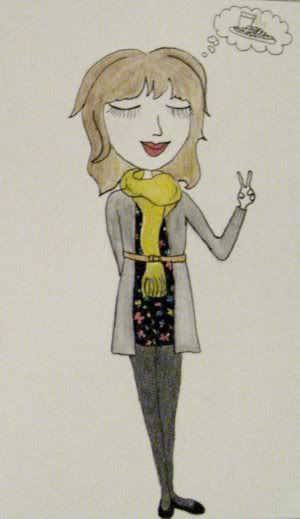 That's me daydreaming about cookies. Cookies for peace? Late last night I realized I had all the
supplies, so I made Butterscotch Chip Oatmeal Raisin Spiced cookies. They were delicious!
Let me know if you want the recipe ;)