Brown, grey, black, with a splash of sky blue. Doesn't sound like a tasty mixture, but I thoroughly enjoyed the "no-no" pairing today. I figured out how to circumvent the striped lining in the cuffs, and now it's my favorite blazer again! Eight hours in heeled boots was a little tough, but I'm determined to wear what I want, no matter the obstacles in the way, darn it!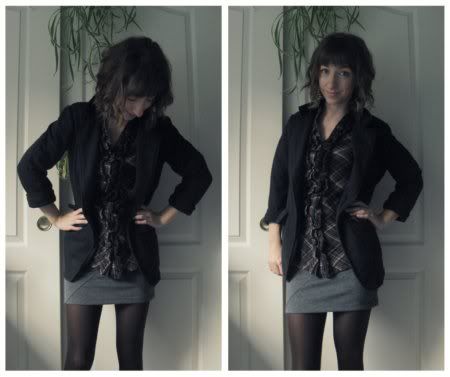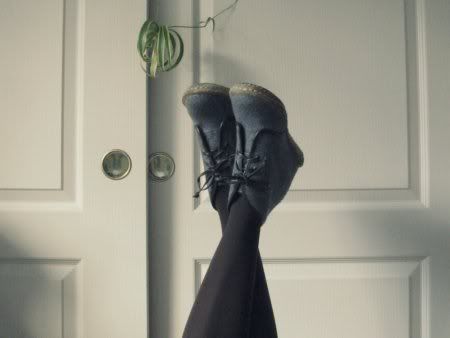 knit blazer - macy's; skirt - new deal; tights - hue; shoes - aldo
I've lately stumbled across some inspiring fashion illustration blogs. Largely because of
Little Tin Soldier
and
Kelli Murray
, I tried my first fashion sketch with pencil and a basic computer paint program. Erm, the first draft was not so great, but really fun! I'll have to investigate paint pens and other tools... and practice a
lot
.