Since I was unwillingly on blog hiatus for the past few months, I don't know what your summer has been like. Mine has gone by
so
quickly and was decidedly unsummer-y. I live in a tourist-destination beach town where apparently only the locals comprehend the fact that Santa Cruz is often fogged in year 'round. It's a pitiable sight to see so many tourists often left shivering on the beach, with coolers of drinks and towels wrapped around them for warmth, watching the gray water reflect the gray sky. Santa Cruz is certainly beautiful at times, but it's no Hawai'i, and this year was a record buster in terms of cold weather. I almost understand why people ask for discounted hotel rates here when there's lame weather. The
annual rainfall of past years was topped three months into 2010. I'm tired and kind of ranting at this point, but I mean, really? That was it, Summer? You killed people the world over, but we rarely felt your presence here!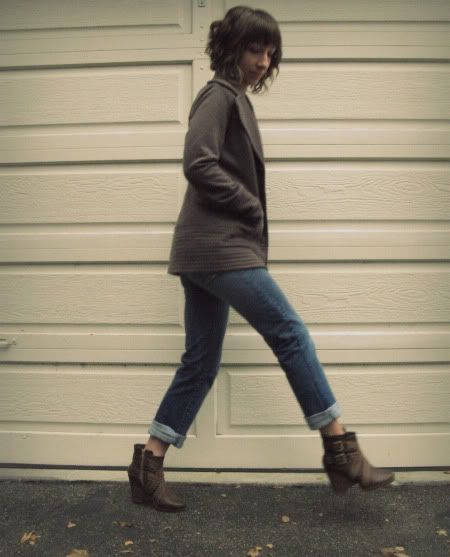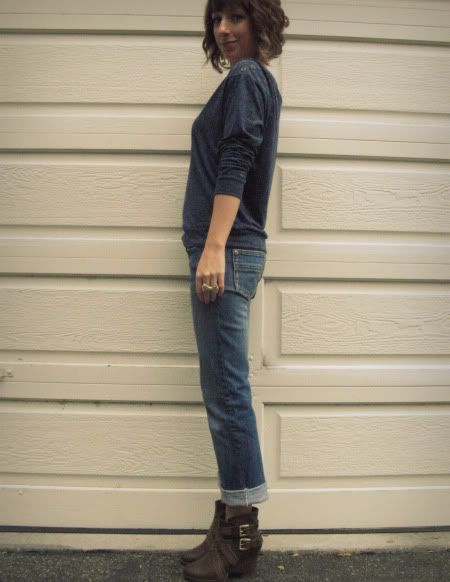 coat: forever 21; boots: urban outfitters; all else: second-hand from Crossroads Trading,
Okay okay, nevermind that stuff, I take it back. I love weather.