I've been craving nothing but cropped pants and heels. I caved and ordered the pants from my
wishlist
. But no, no, no I cannot look for the shoes! In the next two weeks I am taking a little overnight trip to San Francisco for my friend Dorey's gallery opening, I'm going to be a bridesmaid,
and
I get to see the Black Keys in Oakland. So grateful and excited, but oh so strapped for cash!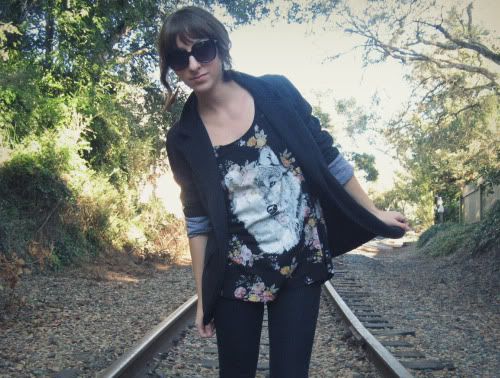 ...anywho, I seem to be wearing this top a lot. Maybe it makes me feel powerful, independent, and scrappy, like all white wolves who live in a field of flowers. Busy busy weekend at work as the incoming freshman and their families bombard Santa Cruz. I managed to stay pretty positive and sweet all day, which lately has not been the case for more than the first fifteen minutes... Making things every day really has an uplifting impact on my mood and perception. That reminds me, I need to go hem Dorey's gala dress!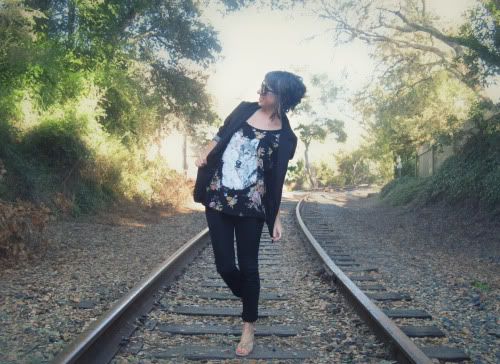 knit blazer - macys; top - idle hands/
banditbrand.com
; jeans - wet seal; sandals - ross