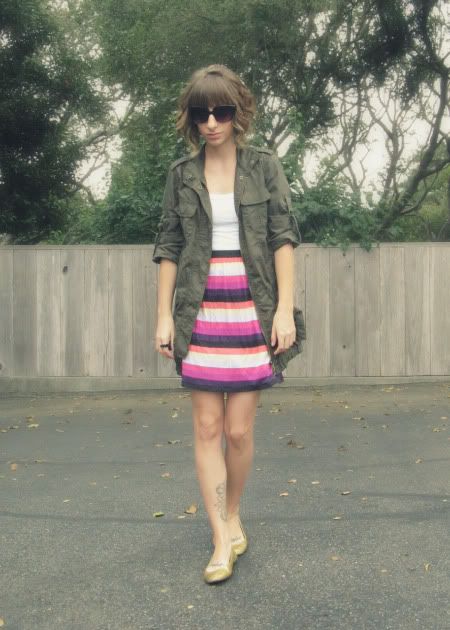 I put together a little collage of my favorite mag images of late. Then this outfit pretty much completely inspired by the fun stripes of this remnant fabric I found and that Band of Outsiders skirt. I can't seem to want to wear much else besides the army jacket, so luckily it all worked together. It's getting cooler here, but work was so busy that I needed the summery base.
jacket - Wet Seal; tank top - F21; skirt - self made; shoes - secondhand via Crossroads
Part of today is going to be spent trying to figure out an outfit for Thursday night!
♥ Bay Area peeps: consider going to 111 Minna in San Francisco this Thursday! Group gallery art/music/DJ/fashion show! Check out:
Raw: Natual Born Artists