Saturday night my co-workers and I went to see MGMT play at the Civic Center, courtesy of our tip money. I didn't stop for outfit photos before I sped downtown to pick up hot wings for the pre-party, so this is about it.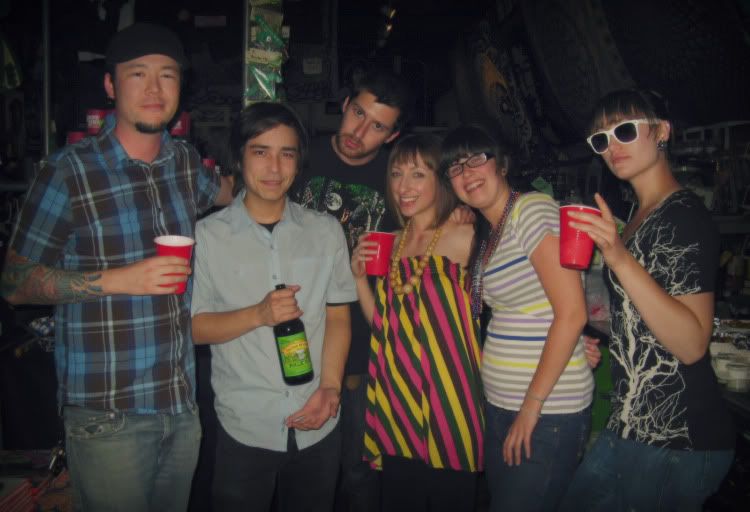 I'm wearing a self-made striped skirt as a top, black jeans, thrifted necklace & gold shoes.
MGMT was pretty awesome. The singer made a crack about our "lovely basketball stadium" but really, it's the biggest space we've got in my pop. 49,000 town! I've seen Rent and The Nutcracker there, too haha. Afterward, we went dancing at the Blue Lagoon, made fun of the skanky girls dressed "up" for the Tech 9 concert, and went for a Taco Bell drive-thru at 1 a.m.
What a great night!


* Helen: yes, it is a C. Rowley pattern! I found it on sale for $4! Good eye ;]
* Karen-Beth: you can custom order a leopard-print dress in your size! Contact me!
* Lisa Lisa Lisa - I want to try making dresses with cut-out backs, especially a heart shape!