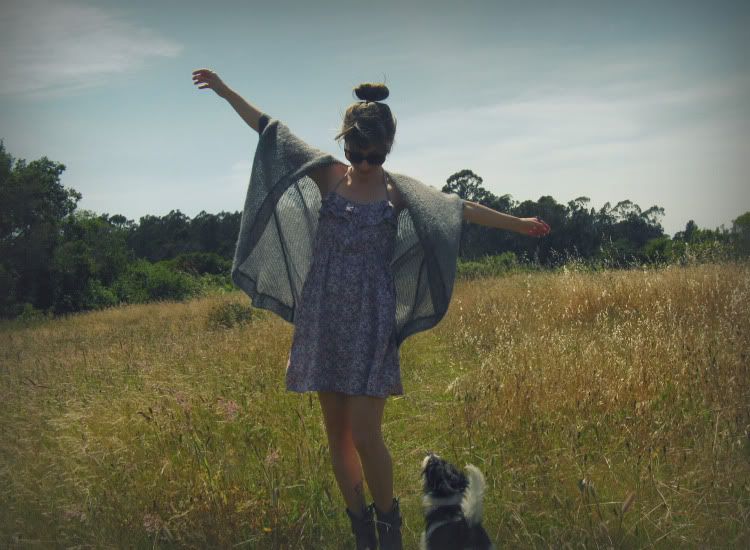 I wanted to wear something easy-breezy to run errands today. Plus I couldn't resist pairing my grey boots with this dress; even though there's no grey on it, I just think "grey" when I see it. People always ask if I made it, which I didn't. It was really windy today out in the field, which made jumping and rolling around being disheveled more fun.
My dog just follows me back and forth while I set the self-timer. I wonder how or what she thinks about.
cardigan
- h&m |
dress
- new deal |
boots
- journey's
I found a ton of materials to start craft overload: big googly eyes for "you lookin' at me?" earrings, day of the dead fabric for totes, striped jersey for tops and dresses. Pretty much all my money is now going toward getting my store stocked and ready for July 2nd! But now, it's time to change & get ready for the Radio Moscow show in San Francisco tonight! I'm extremely, super, very excited!