Only one more workday and then my weekend. I am so looking forward to sleeping in!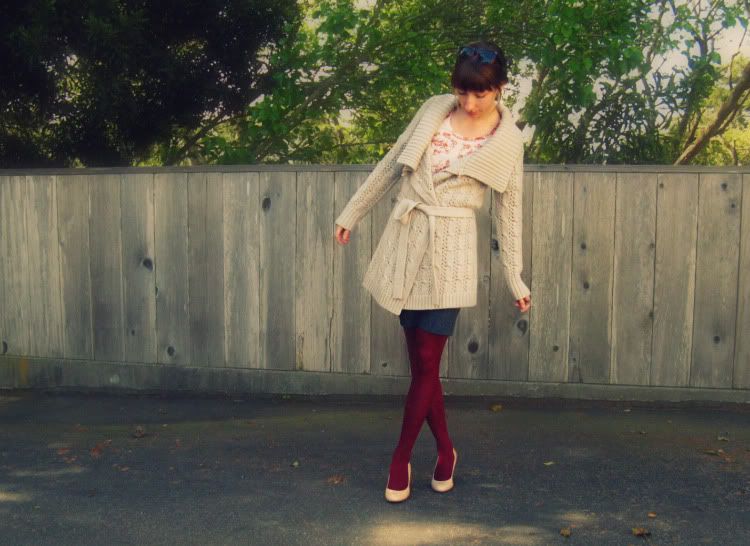 It's only the fourth day of
Me-Made May
, and I'm chafing a bit under the pressure. I have some non-handmade outfits I
really
want to wear. But I'm committed to trying this, so I pulled out another dress I rarely don because I ran out of fabric and it's a bit short. I love toile print so much, I am still excited to have found it printed on jersey fabric.
cardigan - thrifted | dress - self made | shorts - ? | belt - thrifted | shoes - steve madden
What with my love of blogging and ten-hour workdays, four days a week I feel like there's not enough time to get everything I want to do done! When I get home, I have about two hours before I need to get to bed, but I usually get a burst of energy and want to edit photos, sew, watch a movie, cook, clean and/or read instead! Having a super-slow computer and internet connection does not help these things along. Then on my days off, I feel so sluggish that I don't do much of anything, except the movie watching part and catching up on blogs and Chictopia. Bleh. I need to figure out better ways of managing my time.
Today's Yays
♥ "two bite"cupcakes ♥ new blog followers & comments — I really love every one! ♥ being nice and warm all day ♥ my boss buying us all Costco pizza for lunch
What made you yay today?