Oh boy, train tracks that are slightly different! I got off work at rush hour time, so I drove the long way home, which is just the coastal route. Much more relaxing and better looking than the freeway. Still congested though, so I decided to pull over a few miles from home and take some pictures up on the trestle above Capitola Village. It's overcast and a little chilly today, though I can't complain since it's not raining, yay!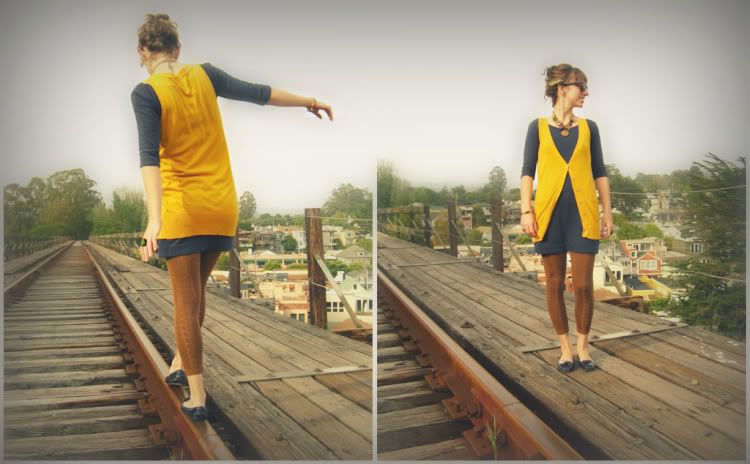 I used to spend a lot of time in this area growing up. The annual Ducky Derby (as in a fleet of numbered rubber duckies) on the river, boogie boarding all day every day after school during El Niño, getting ice cream and thick crust pepperoni slices from Pizza My Heart and walking around looking at boyos during high school.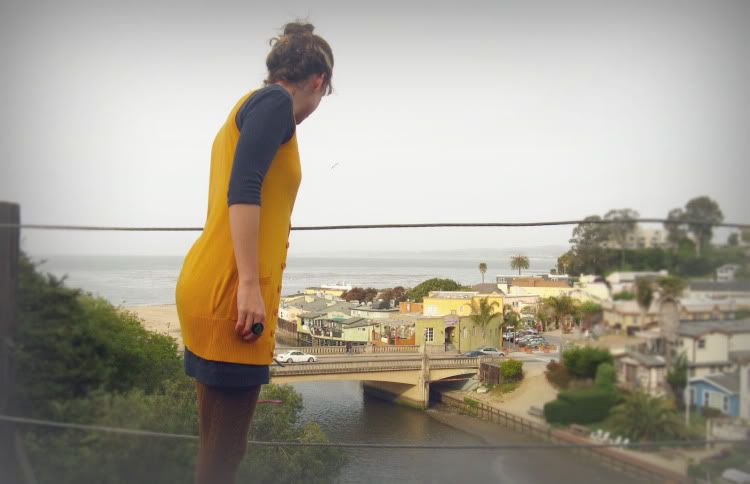 dress - self made | vest - f21, via crossroads | necklace - crossroad
leggings - crossroads | shoes - michael kors, via crossroads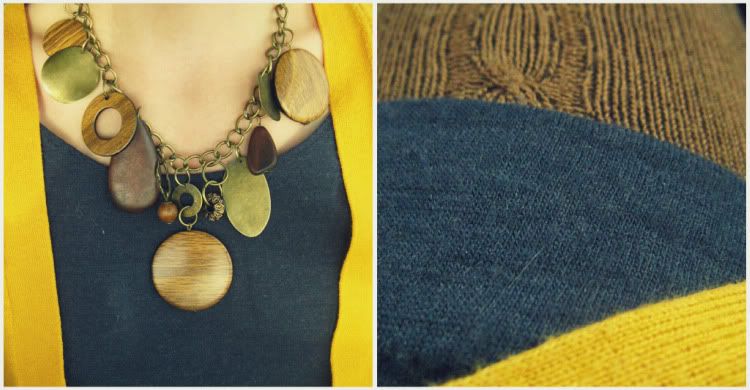 I love the mustard/deep blue/milk chocolate color scheme and different cozy textures of the cable knit leggings/tights, wool dress and knit sweater-vest. Please ignore the cat hair! I just love macro shots so much I can't resist. The cool wooden and metal necklace was a recent find that tinkles like a little wind chime when I move.