More rain = more color! I felt like punching it up a bit today. Someone asked me if this was my family's plaid (no it isn't, but I kind of wish I could go to Scotland) and if my legs were warm (why, because they look bright red??) It was pretty chilly today, which is why my photos are so weird; I was mostly running around trying to keep warm, and I wanted to show off the fun swingin' fringe that I added to this plain tank top.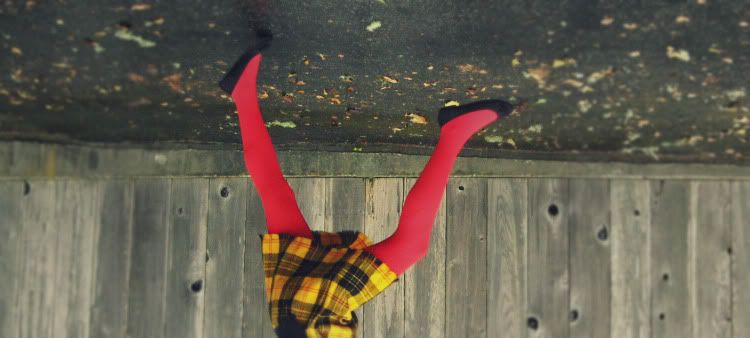 tank - diy fringe | cardigan - h&m | skirt - self made | tights - we love colors | shoes - payless
Now I made this skirt last year, out of material I bought at least two years ago, when I was in college. So imagine the shock of recognition I felt watching Project Runway's finale a few weeks ago — Seth Aaron's collection featured the exact same plaid yellow fabric! That's pretty nifty, I think!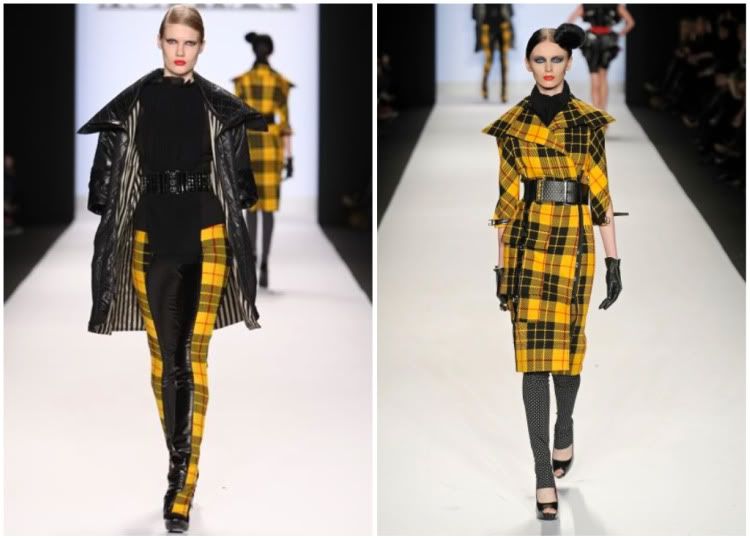 Yays
♥ I have a new sponsor, the sweet & talented Mariel of
Lumikha Studio
! ♥ um, have I mentioned doughnut holes this week yet? ♥ Orange Pop
scented
Revlon nail polish; I haven't had time for a pedicure yet but I'm super excited to try it! ♥ Me-Made May is getting easier, and it's almost half over already! Is it just me, or does blogging make the time go by faster?
In response to comment:
*Eleonore - thank you for your compliments on the Rose Red dress! Unfortunately, I bought that fabric as a scrap some time ago and do not have any more, or else I would make you one!