I am just stunned by how long this spell of beautiful, warm sunny weather is lasting! It rained one night, but the days are filled dawn 'til dusk with clear azure skies and degrees over sixty! I headed to the levee behind my work (I drove my Camry though, not a Chevy) to get some photos in the gorgeous afternoon sunlight. This really is my favorite time of day.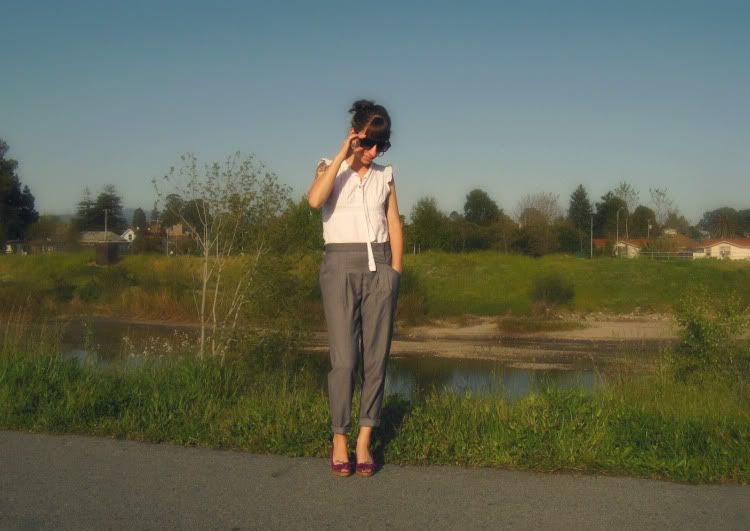 I felt very vintage in this outfit, even though they aren't vintage pieces. The pleated pants and frilled white sleeveless shirt paired with girly wedges made me feel like I should be at a neighborhood barbecue circa 1957, one hand on hip and the other swirling a highball and clutching a cigarette while idly watching the kids run around.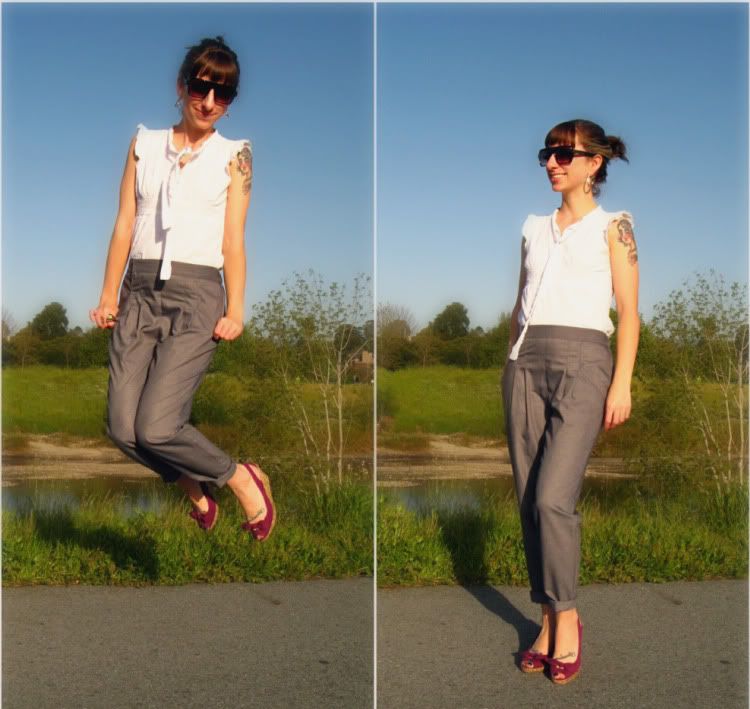 top
- crossroads, 1+ yrs. |
trousers
- uo, new |
shoes
- new york & co., 10 mo.
I love pants with pockets you can easily delve into. I've discovered that these pant legs are hemmed unevenly; that explains their presence on the sale rack. Oh well, a little folding and a little jumping, and who can tell? Not me!
I hope you're all having a delightful, lovely and amazing weekend!