First things first: happy March! We're even closer to spring, green stuff is shooting up everywhere, and daylight savings is in a few weeks (my favorite part of springtime is the sun rising and setting later, my kinda schedule!).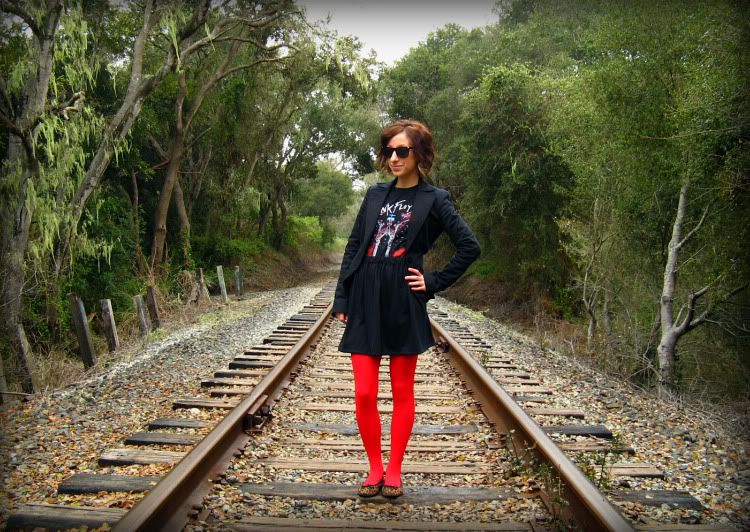 I just got these bright red tights from
welovecolors
and have been wanting to try them out. The color is so intense I almost wanted to hide under gauchos and boots, but I resisted the urge. Instead, I paired them with a comforting all-black ensemble. I got some neutral comments: "You look all Christmas-y" and "Those tights are...bright." Yes, I guess they would go well with a pine-green jumper and an antler headband next December!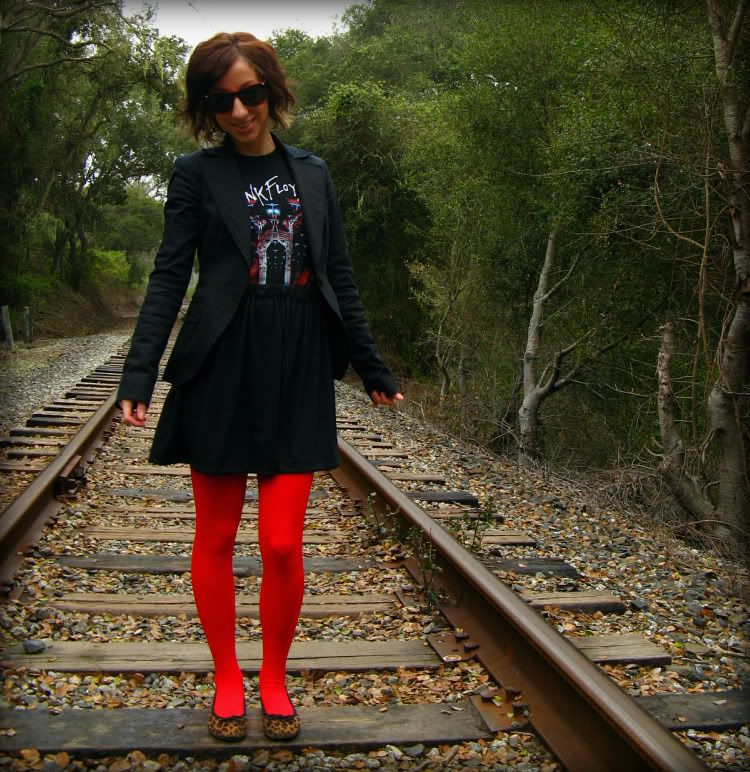 The band tee has some colors that pick up the fluorescent, almost-but-not-quite-blood-orangey color of the tights. Extra amazing was that my co-worker showed up wearing the exact same t-shirt today, too. The pros and cons of selling random t-shirts at our store. If he only read this blog and I updated before work, we wouldn't be twinsies...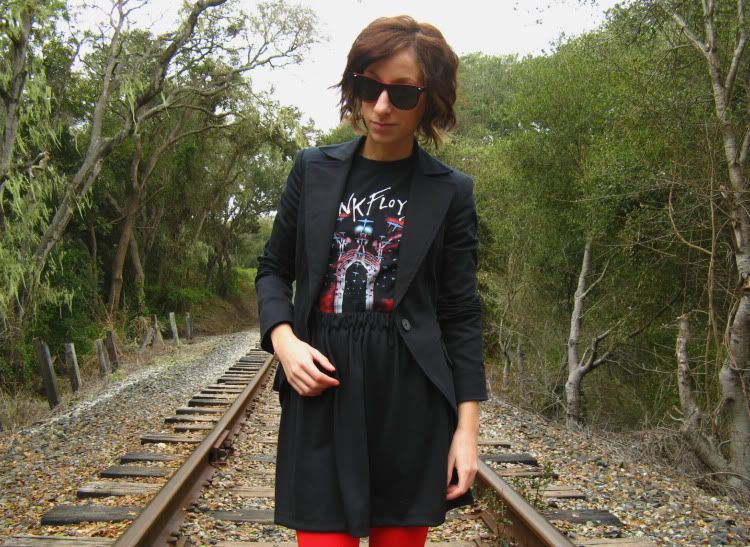 I keep trying to remember to smile more, but I keep getting stressed and forgetting... As for the outfit, I almost wore my standard black flats, but the blazer and all black was feeling too much like a suit, so I decided to wear my poor, beat up old leopard ballet flats to balance things out. They and I were caught in a sudden shower and have never been the same. I can't bear to throw them out, even though they kind of look like your favorite matted teddy bear after your mom washed it.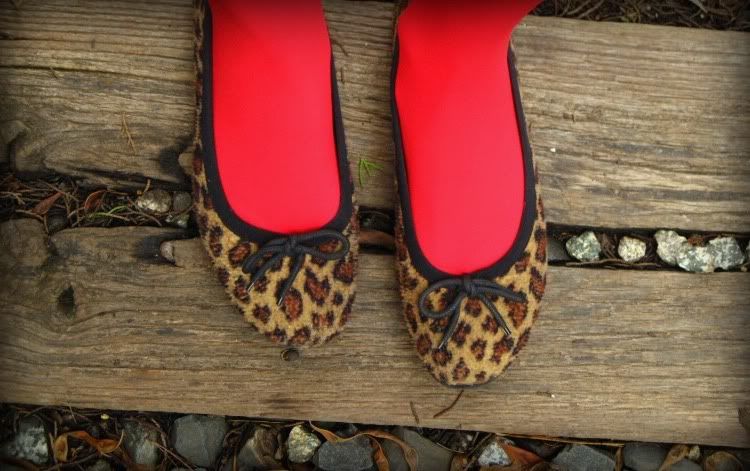 Wearin' -
♥ t-shirt: work, altered to fit | 1 year old
♥ skirt: self-made | 2 months
♥ blazer: BCBGgirls, via Ross | 8 months
♥ tights: welovecolors | new
♥ shoes: target? | 3+ years
Are you seeing any signs of winter's end? Are you still buried in snow?
(Questions from a Californian whose only conception of real "weather" comes from books and movies.)