Happy St. Patrick's Day! I wore my minty new pair of tights to avoid people threatening me with pinches all day long. Sheesh this holiday makes people a little crazy. I'm watching The Rescuers instead of drinking beer, ha!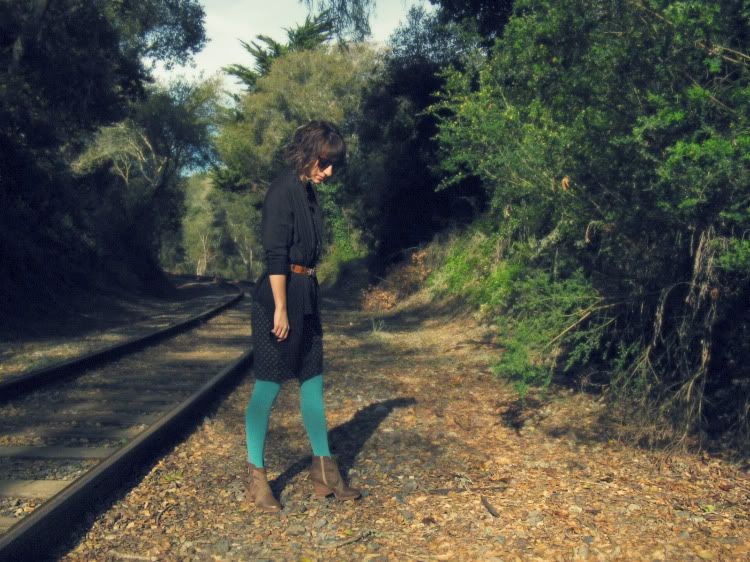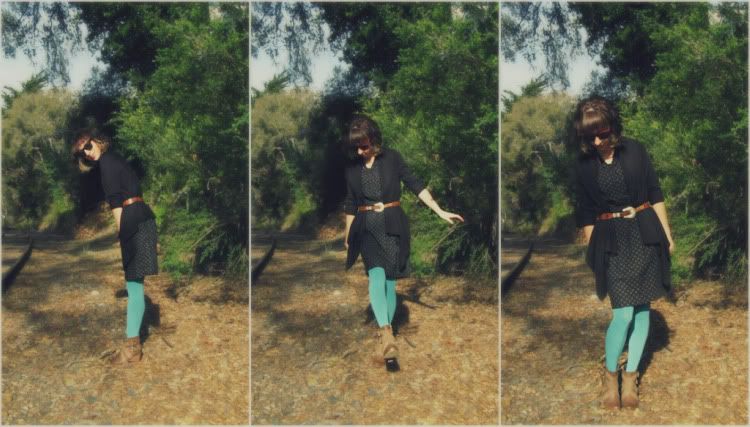 I couldn't resist testing out my new boots today! There is something interesting about being on eye level with people; they treat you differently! Not being accustomed to heels, I started limping around work after about five hours and changed into flats. I know my legs will get stronger if I keep wearing 'em, but I still really look with awe upon girls who wear high heels on a daily basis. To me, that shows dedication and grit, no matter how "girly" it's meant to look!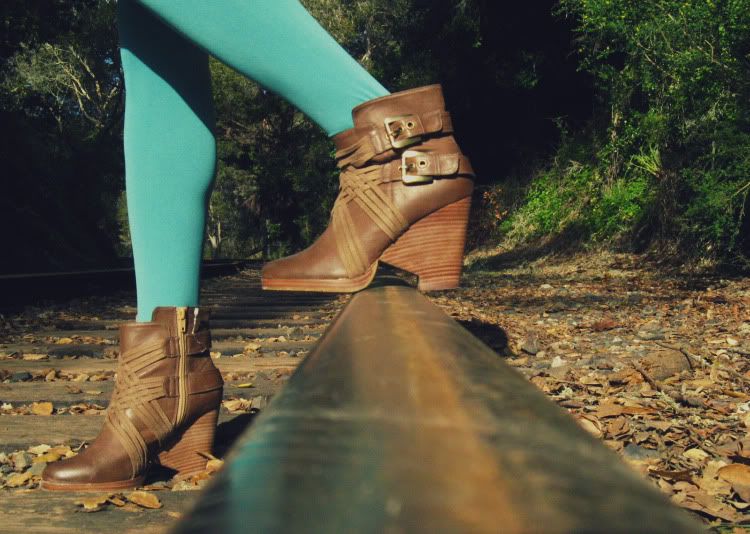 cardigan - h&m, 3 mo. old | dress - self made | belt - crossroads, new | tights - uo, new | boots - uo, new
Five Things That Made Me Yay Today
♥ steaming hot chai latte mix from Trader Joe's ♥ feeling the sun's warmth for the fourth day in a row (fingers crossed it lasts through the week!) ♥ getting a tank top all cut out & ready to sew ♥ knowing that my weekend is sure to be exciting: birthday, flea market, hair-cutting party & alice in wonderland are all lined up ♥ nacho fries & a mango-vanilla soy shake for lunch - yum!
What made your day?