It's a good thing I don't own those cool striped sheer tights from American Apparel. I would have been tempted to wear them with this dress, and then would probably have looked like an insane escapee from Alcatraz! Or maybe a really tame extra from Lady Gaga's
Telephone video
;]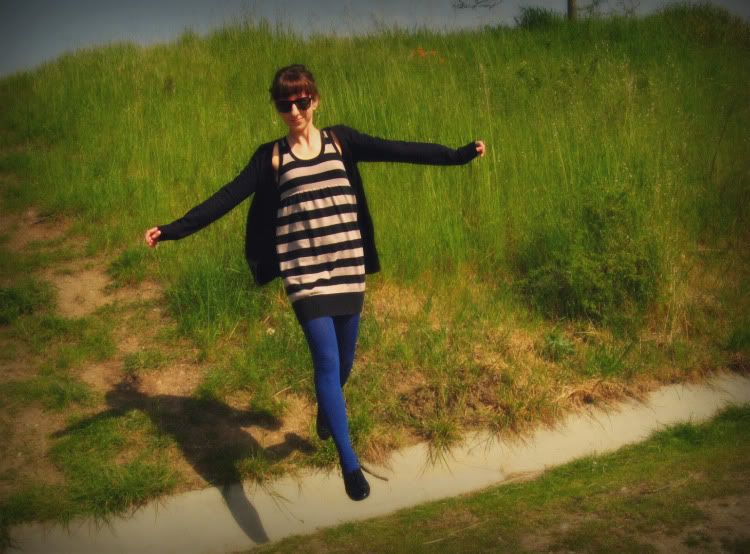 Instead I wore these new, electric blue tights. Tights have become even more important an accessory to an outfit than jewelry or scarves for me. I'm almost sad it's nearing the end of tights season, since my collection has really expanded, thanks largely to the leggy stylings of other bloggers. Then again, when the weather has been as beautiful as this, I'm not really sad at all. And it's still cool enough inside work to need at least a cardigan or tights (or both) at all times.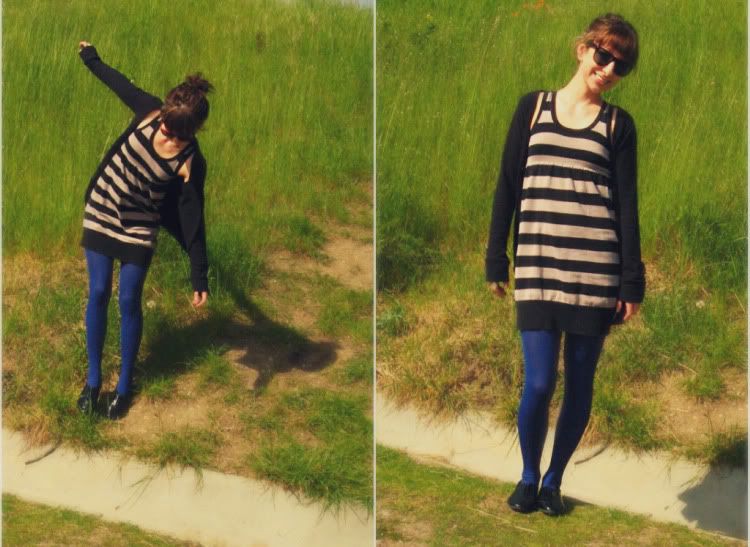 cardigan
- tresic, 1 yr. old |
dress
- forever 21, 2 yrs. |
tights
- hue, new | shoes - steve madden, 1 mo.
What's your favorite pair of tights
?