Wednesday night I went up to the Fox Theater, both because Metric is awesome & for my friend's birthday!
But first, I took outfit photos. Concerts provide some challenges for me: one, I'm short and do not enjoy staring at people's shoulder blades while listening to good tune-age, and two, I'm usually cold because I don't worm my way into the front. Hence, I doubled up on sweaters and wore my favorite new platform boots to brave the Oakland night.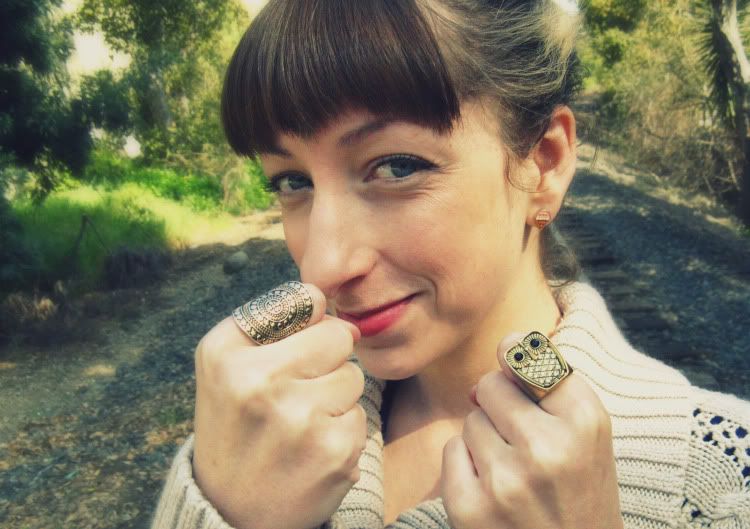 Put up your dukes, I love gooooold.
I love this wrap sweater; the open knit lets in too much chilly air to wear on it's own, but it'll be perfect for balmy summer evenings. The belt is tooled leather with roses and western silver hardware - so dreamy!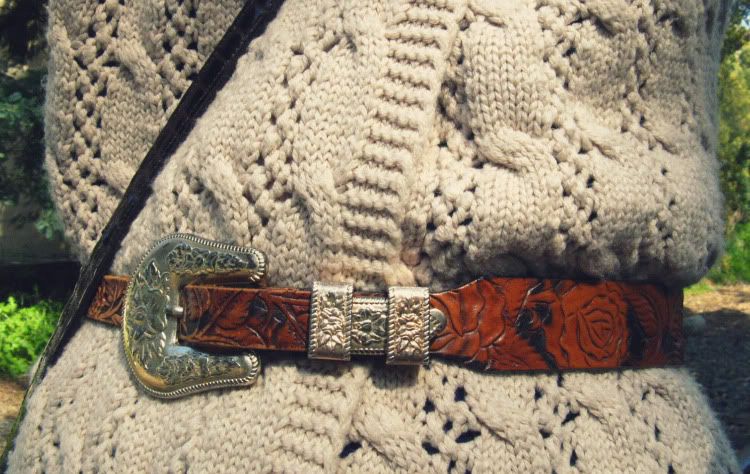 I won this sweet purse from
The SF Style
's
Purple Deer Vintage
giveaway and it arrived in the mail RIGHT as I was heading out. What perfect timing! The purse is absolutely gorgeous, thank you Melissa, JT and Dyanna! It even has little lion FEET on the bottom, how awesome is that?!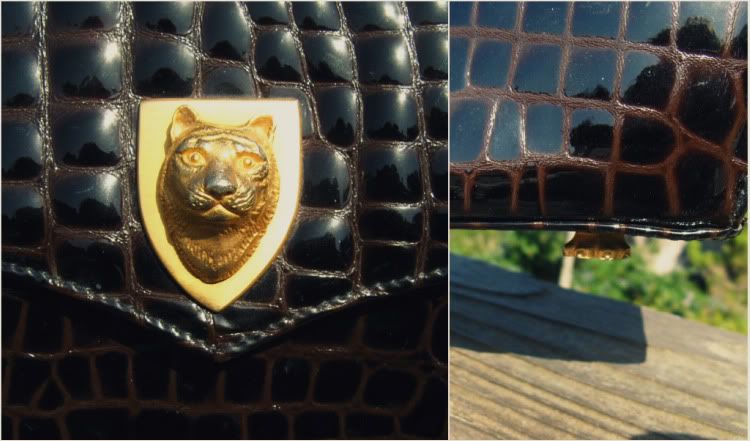 sweater
- the limited, via crossroads, *new |
belt
- thrifted from crossroads, new |
owl ring
- crossroads
jeans
- wet seal, 10 mo. |
boots
- uo, new |
purse
-
Purple Deer Vintage
, new |
gold ring
- forever 21
Emulating the cool art in the elevator of The Frank Hotel.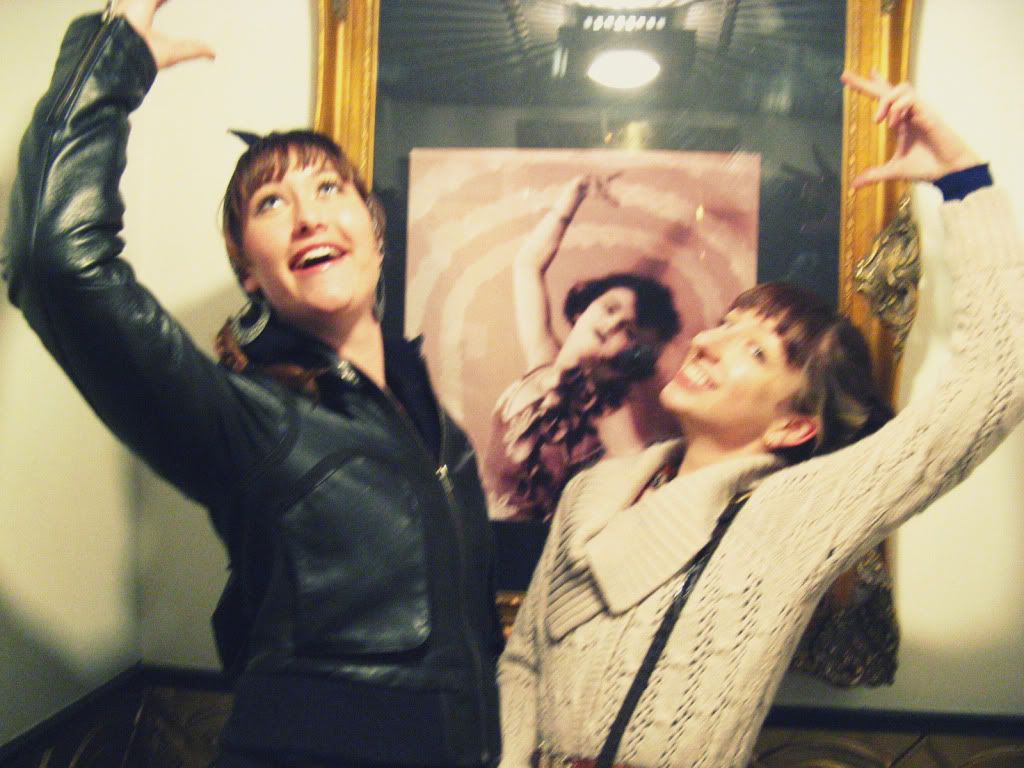 I know I've got like, the most amazing photography skills. I mean, look you can kind of see...not much!
The singer
was wearing white feathers and a silver sequined skirt and danced/headbanged all over that stage the entire night; they were fabulous, played my favorite songs, and were incredibly conscious and grateful to be there, performing music as their job. I love when musicians seem to genuinely enjoy what they're doing, even though they've been doing it for years. I hope someday I'll have a job with passion like that.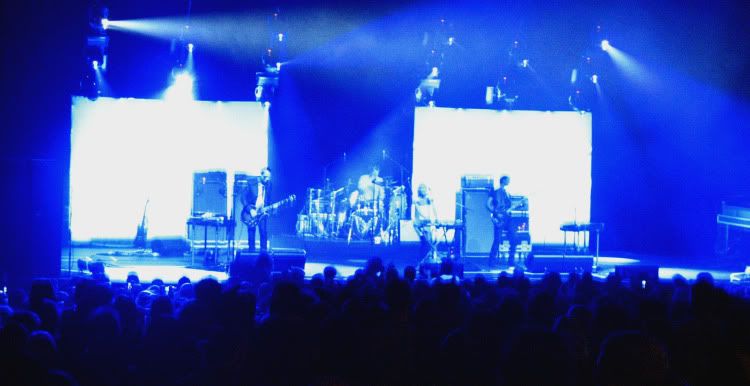 Five Things That Made Me Yay Today
♥ sleeping in, then lying in bed eating Lucky Charms and catching up with google reader & Chictopia ♥ receiving my vintage purse prize in the mail and discovering it has FEET! ♥ eating a piece of SF pizza with the most amazing light crust, in front of a mural titled "Somewhere in Italy" haha! ♥ not getting lost more than once the whole longgg night (we live about 75 miles south of the area) ♥ stopping at In-and-Out on the way home for a late night cheeseburger animal-style, mmm. ♥ oh yeah, did I mention how great dancing to Metric was?!
What's one of the best shows you've been to?