Chinchilla minky is a stranger choice of scarf material than I'd originally anticipated. From farther away, it looks kind of raccoon-like, and my coworker mistook it for a cat when I left it in a pile somewhere. I guess faux fur is more lifelike than it ought to be sometimes. It's amazingly soft and silky and I might try to wear it as a turban.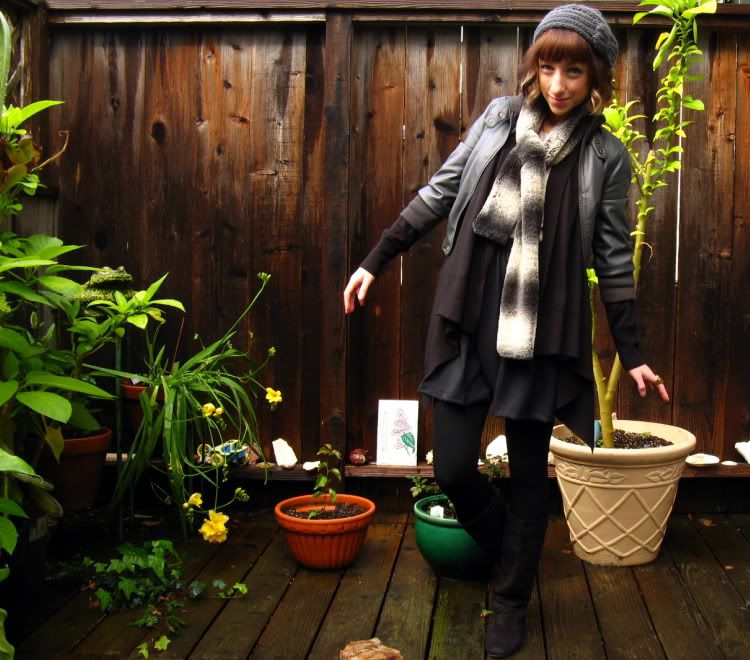 top to toe, time owned
:
hat - uo, new
|
jacket - ross, 6 months
|
cardigan - h&m, 2 months
|
scarf - self made, 5 months
skirt - self made, 2 months
|
boots
- steve madden, 1 year
Layers upon layers was the order of the day, drizzly and cold as it was. Sometimes I just do not want to wear bright colors when it's miserable out; it's not harmonious My blacks don't match, but oh well. After some unexpected results with hair dye last week, my mane (and I'm using the word very sardonically) now seems to match my wood fence. Neat. There's color madness everywhere.