Don't you love when you go grocery shopping and the house is full of delicious things to eat? Mmm blueberries...
I dressed kinda down today, I guess at least compared to all the girly skirts I've been favoring. I put together another outfit with this weird red sweater, but I think I'm gonna save it for a better occasion so I just threw on some jeans and sneaks. And forgot to not take pictures in the direct sunlight. I thought "overcast" was the same as "diffuse lighting" but I was obviously wrong.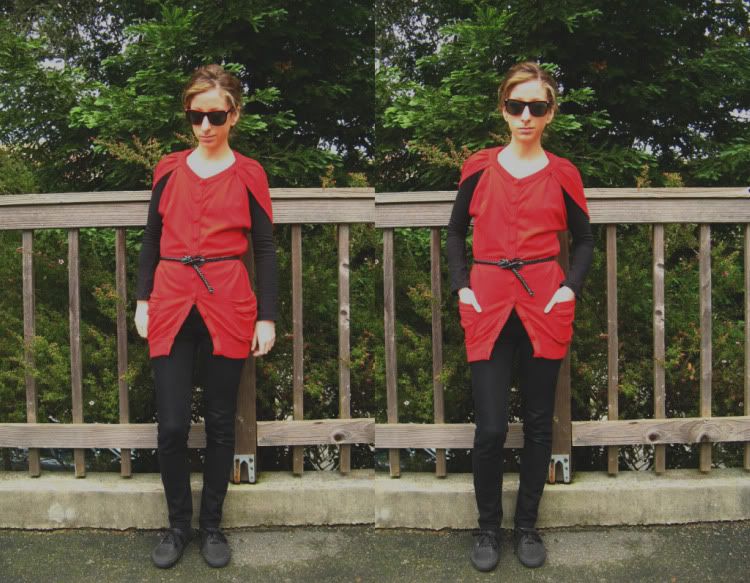 sweater: forever 21 | belt: wet seal | shoes: van's | jeans: wet seal | patterned tights: target
I tied my belt into a sort of fisherman's knot after seeing something like it in a street style photo, which now of course I can't for the life of me find. I like how it kind of looks like a heart, or strudel pastry of some kind. I feel in dire need of some new (to me) shoes to breathe some life into my wardrobe. I am having a heel craving, which is no good for me considering I never wear the ones I have. I checked Crossroads today but found nothing; oh wait, yes I did, a long black cropped sleeve coat for $9. Whoops...