I recently read somewhere that the average person laughs 17 times a day. Intrigued, I kept a log of how many times I laughed out loud one day. Um, it was three. And one of those was more of a polite, amused "work chuckle" than a real laugh. How sad! I need to brainstorm many, many more ways to bring laughter into my world every single day!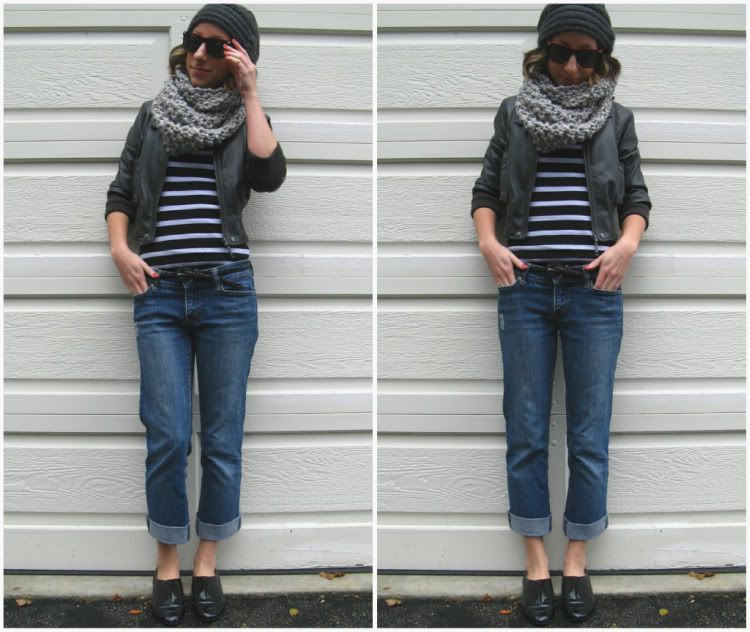 hat: uo (new) | scarf:
calisewn
(1 month) | jacket: wet seal (6 months) | striped top: forever 21 (2 years)
jeans: via crossroads (6 months) | slip-on wingtips: steve madden via ross (new) | earrings: h&m (4 months)
Today was a pretty lazy Saturday. I wore this to go grocery shopping, get the pup's nails trimmed, watch 30 Rock (there's some laughs!), and cook food for the upcoming work-week. I wore these earrings for the first time to add some color, and I got a very thorough compliment on how nice the blue looked with the grey scarf. How sweet! I love when that happens.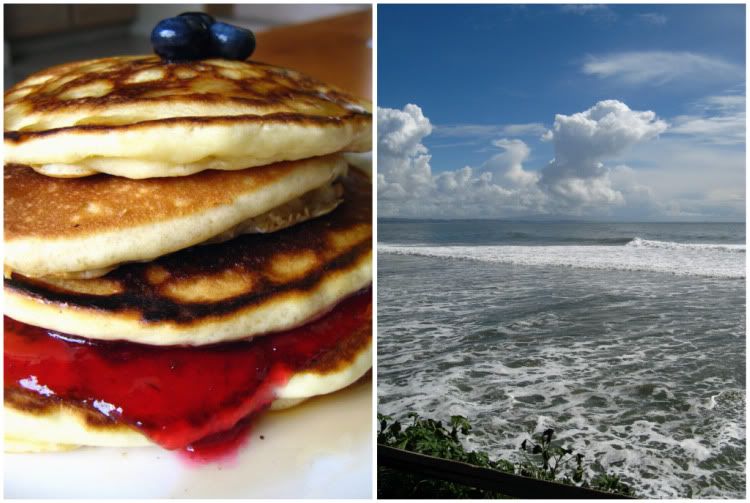 I think a quadruple-decker blueberry pancake confection with plum jam and syrup is a pretty wonderful way to start the day, don't you? Too bad I couldn't find the powdered sugar. During a break in the rain I hurried to the beach for a walk. It was actually sprinkling a bit when I snapped a photo of the amazing surf 'n sky.
happy weekend! laugh more!