Last night I stayed up way too late making this comfy blue tiered skirt. Not because I didn't have anything else to wear today, just 'cuz I get like that sometimes. Sleep trumps a lot of things, but I guess sewing trumps sleep.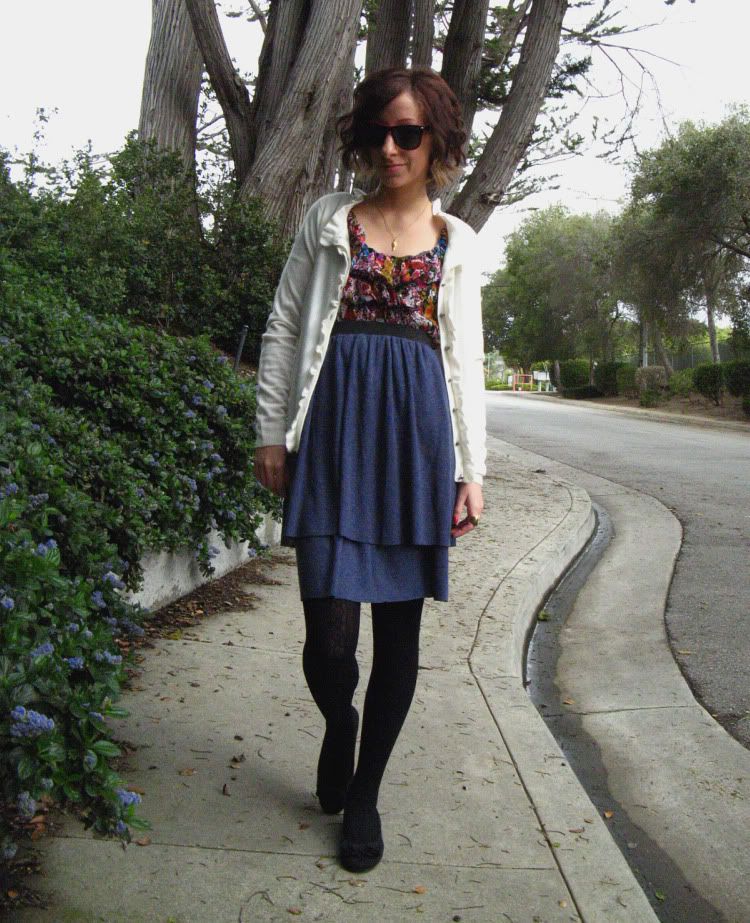 The weather is being moody, moodier than I am, and I wanted to show off the top a little better, but it was too cold this morning. The skirt had slipped down a little for these pics, but I wore it up higher like a dress. I think I'm going to shorten it though so I can wear it at my waist, which is where it kept heading anyway.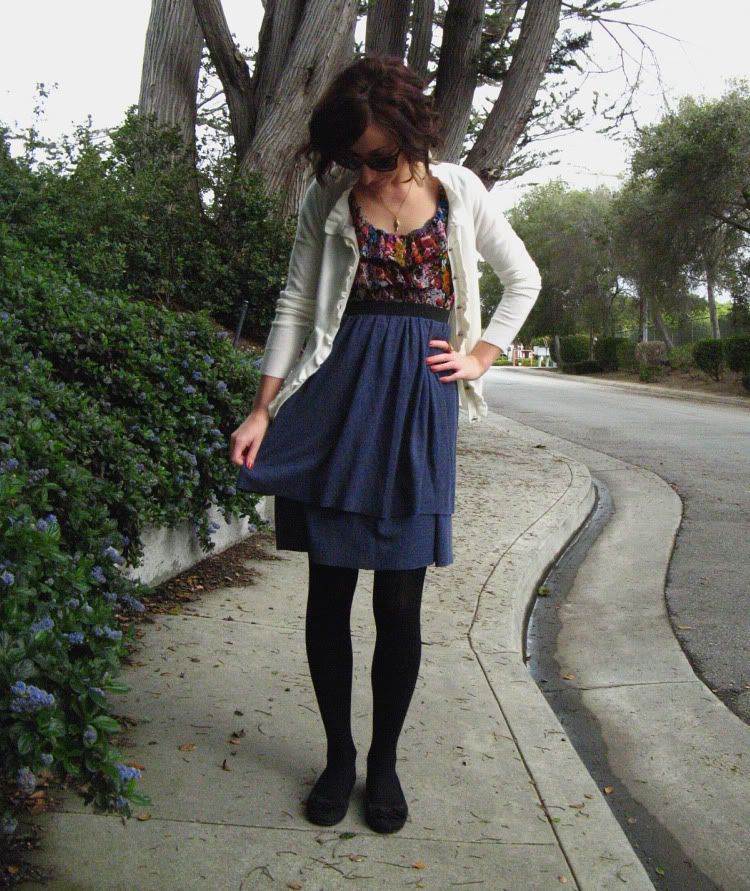 cardigan: new york & co. (2 months old) | floral top: wet seal (1 year) | skirt: self-made (new)
shoes: payless (3 months) | necklace: crossroads (1 year)
I love the gold ice-cream cone charm, and since my dog is named Oreo I felt she should be pictured here too.
Like sweets much?