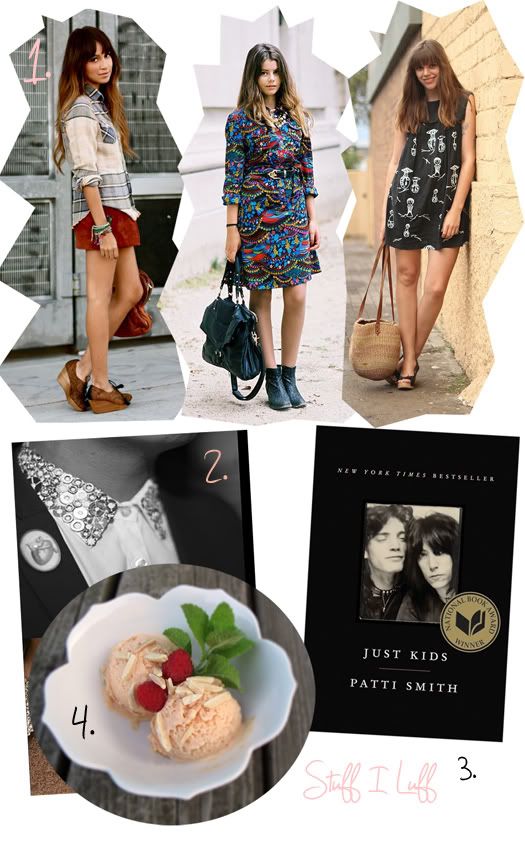 1. Bare legged outfits by Sincerely Jules, All The Pretty Birds and A Fine Day For Sailing make me wish I wasn't such a weather wimp - it's not really winter in Santa Cruz, but I still need tights and more layers to be comfy.
2. The simplest, coolest diy collar evah - hardware store goodies and glue or clear thread.
3. I'm about halfway though Just Kids by Patti Smith and I don't want to put it down, hardly even long enough to make this collage and recommend it to you
4. I recently picked up some apricot gelato at Shopper's Corner and am in food heaven! I hope to find a place and unearth my ice cream maker by summertime.