Happy Mondays! I hope you all had a good weekend; I sure enjoyed mine! I only got a quick phone photo of what I wore, I'll have to find a way to showcase the awesome ruffled polka dotted red blouse I found at a thrift store in Carmel. On this breezy day off, I just used the blouse for warmth and collar impact. It's too chilly for strappy wedges, so I wore some burgundy ones with black birds printed on them, plus a thrifted sweater. It turned out to be the perfect sartorial choice since I later narrowly avoided prancing over this beautiful red ladybug: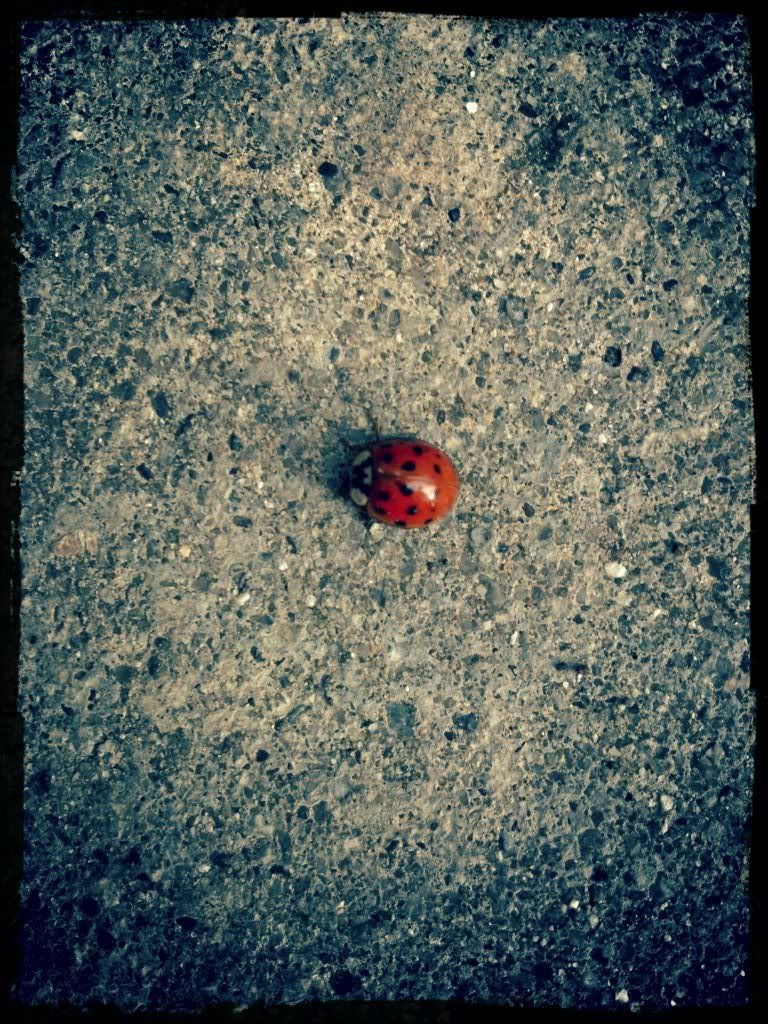 I adore the bright little creatures so much; I'm considering getting some randomly tattooed on me (just a few, not all crazy Beloved style). My grandparents, or Oma und Opa, live in Germany and the lucky bug is all over everything they sent me as a kid: birthday cards, pencil boxes, good luck charms, figurines, underwear (she sent undershirts until I was fifteen). I recently discovered that ladybugs can also be pink! How cute is that?
I got to spend a wonderful evening stuffing delicious food in my face while catching up with my amazing friend Andy. We uncorked a bottle of Black Oak chardonnay, selected our crackers and spreads of choice, settled back and talked about her summer trip to England and Amsterdam, Eric and I's plans for finding a place after the New Year and growing veggies and nesting.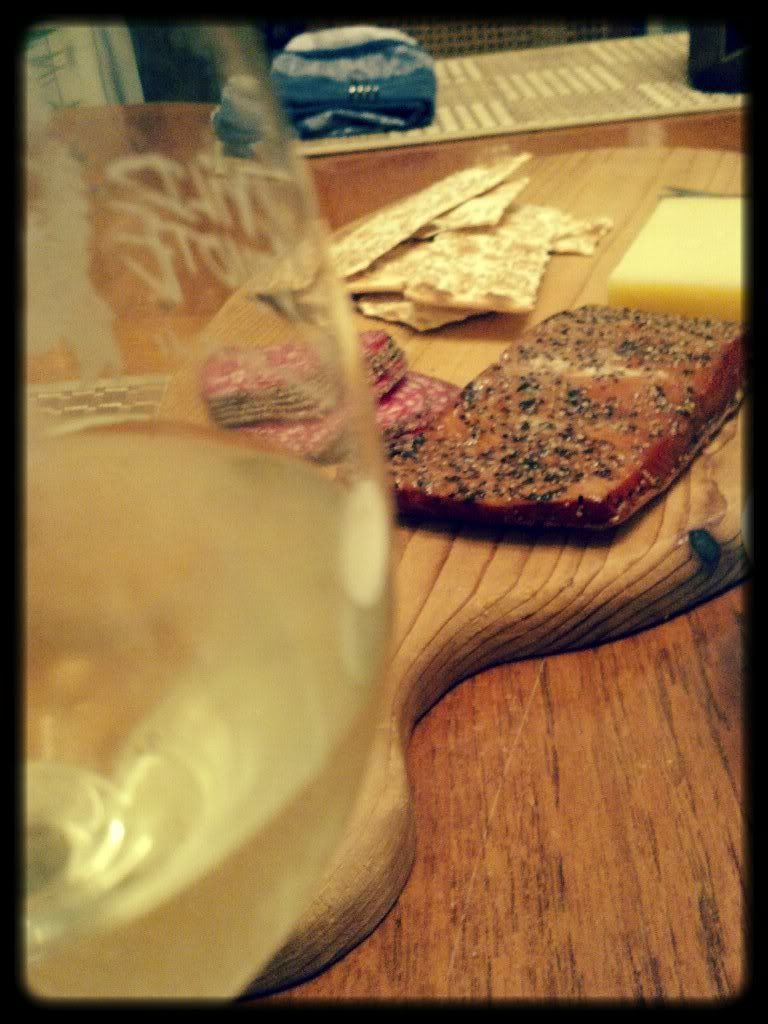 My favorite way to spend time with friends is with good food, comfortable furnishings, and good music. I can't wait until we get settled into our own place so I can host poker nights, craftaculars and dinner parties!
In the meantime, I'm tiding myself over with planning my contributions to a low-key Thanksgiving dinner and game night with a small group of family. I'm thinking Stove Top and a pumpkin pie or
pear gingerbread upside down cake
!
What are your favorite things about Thanksgiving treats?
Have any bombastic recipes to share?